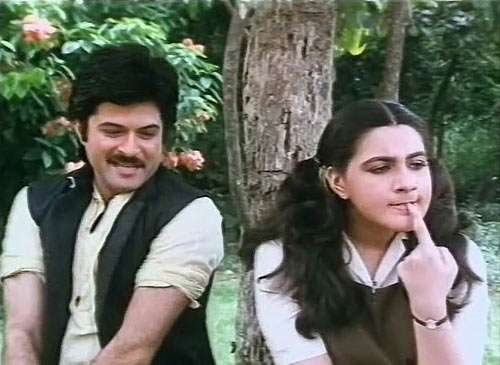 Actors Anil Kapoor and Amrita Singh, who were once one of the most sought after on screen couples in Bollywood, are teaming up once again for Abees Bazmee's 'Mubrakan'. Only this time they will be playing siblings but Anil is 'petrified' with the idea.
Now this may get one into thinking about Anil's first reaction about reuniting with Amrita after four decades; the last time they shared screen space was in Thikana (1987). But as it turns out, Anil is scared to work in close proximity with Amrita because she knows all his secrets.
Confirming about the development to a leading daily, Anil said that though he is looking forward to the experience he was equally scared. He said that Amrita was very straightforward and will spill the beans on all her secrets in front of his nephew  Arjun Kapoor (who is also in the movie).
Revealing on what is the secret behind Anil's unbreakable bond with Amrita, the former said that the credit for it goes to the latter's honesty. He said that since they are opposites they get along well.
Anil revealed that Amrita is extremely entertaining and having her around on the sets is amazing.
"I remember that her mother Rukhsana Sultana (a political activist and a renowned socialite) was very fond of me. She is no more, may her soul rest in peace," Anil Kapoor said.
'Mubarakan' is the first time when real life chacha-bhatija Anil and Arjun will come together on silver screen. Reportedly they will play uncle-nephew in the movie too which is a comic take on family fued. The movie will release in July, 2017.