There have been rarely reports in the media about a rift between ex-wife of actor Saif Ali Khan, Amrita Singh and present one Kareena Kapoor Khan. But it seems there is some tension between the two and the reason is not Saif Ali Khan but his daughter Sara Ali Khan.
A report published in a leading entertainment portal suggests that Amrita is not pleased with Sara's closeness with Bebo and thinks she is a bad influence. Now, one may think why out of the blue Amrita is thinking so.
As it happens, Amrita did not approve of the way Sara dressed up at Kareena's birthday party. While Sara flaunting her mid riff as she donned a crop top and denims, impressed fashion police; apparently Amrita was not happy with it.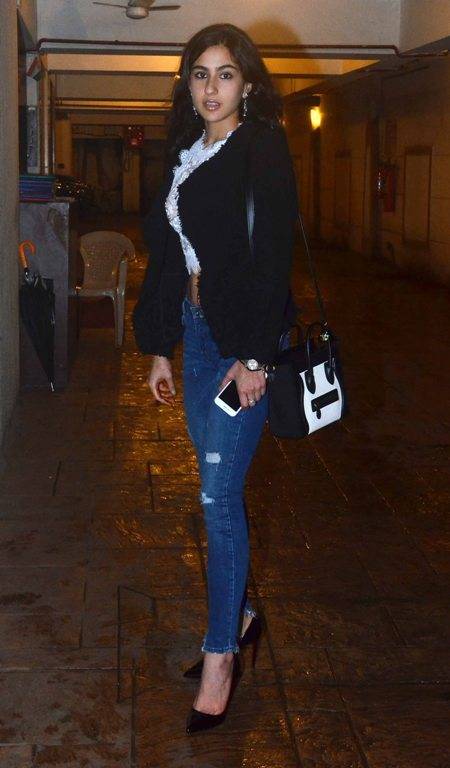 A source close to the Khan family told the daily that just like her, Amrita likes Sara wearing kurtas and churidars. In fact, during all the times when Sara was captured by photographers, she was dressed in traditional attire. So Sara's choice made Amrita believe that it is Kareena's bad influence on her daughter. Amrita, wants to bring her daughter the way she wants and she is reportedly upset because of this reason.
However, it should not be forgotten that Sara will soon make her Bollywood debut. Reportedly, she has also hired a new PR agency to take care of her business in Bollywood, so she ditching her traditional look could also be because she would want to revamp her image.
By her own admission, Kareena has said that she and Sara are like best friends. Bebo had earlier said that she and Sara share an amazing rapport, they go bar-hopping together and Sara's dada Saif decides on not accompanying them. Kareena had also said that whenever Saif is not around, she lends Sara an ear to listen to whatever she has to say.