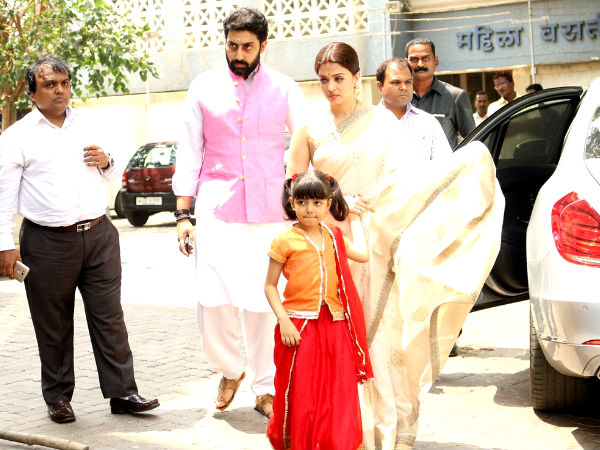 On March 18, Aishwarya Rai Bachchan's father Krishna Raj Rai passed away at Mumbai's Lilavati Hospital. He had been admitted in the hospital's Intensive Care Unit for about two weeks before his death.
Today was Krishna Raj's 13th day prayer meet, and the entire Bachchan family was there to pay their homage to the departed soul.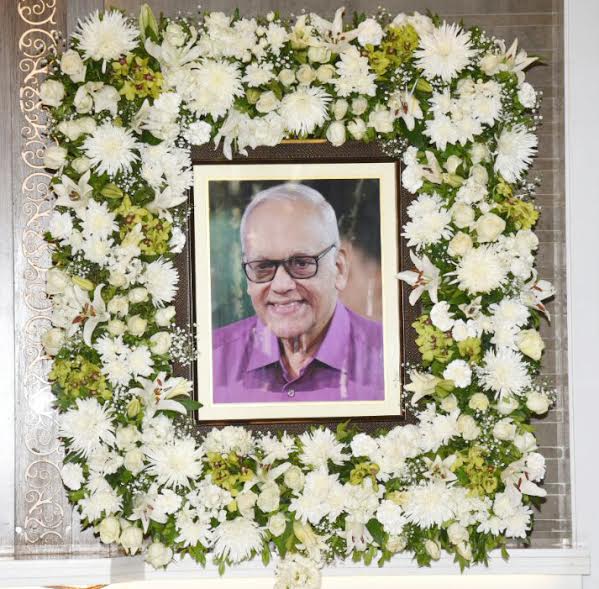 Aishwarya Rai was joined by husband Abhishek Bachchan, father-in-law Amitabh Bachchan mother-in-law Jaya Bachchan and daughter Aaradhya Bachchan
Besides the family, a few close friends were also a part of the prayer meet.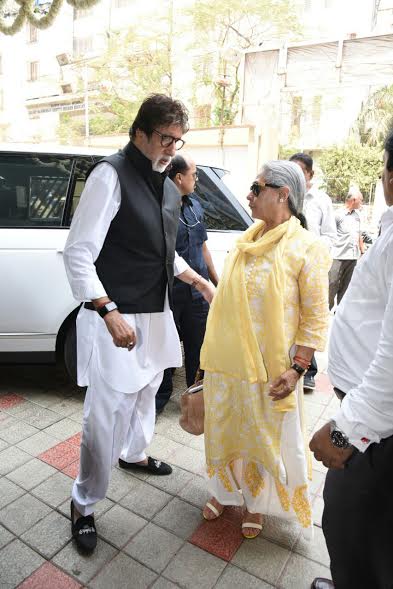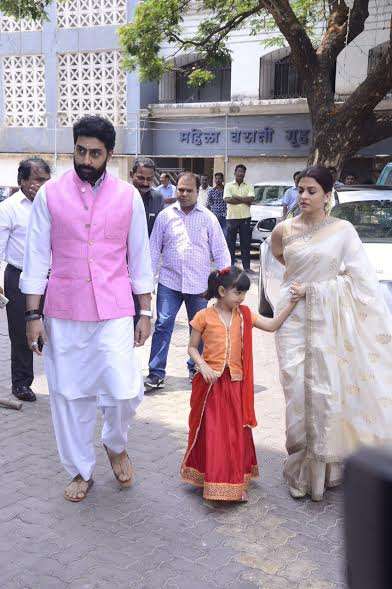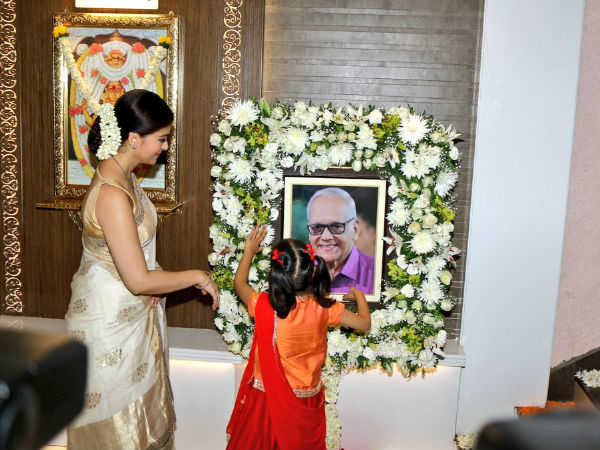 Earlier, several Bollywood celebs including Shah Rukh Khan and Sanjay Leela Bhansali had attended the funeral of Ash's father. 
Amitabh had spoken about Aishwarya's father in his blog. 
He had written earlier, "Glimpses of reactions in the mind, of the lost one, of those that shall reflect on the lost one and suddenly then in the midst of sorrow and grief among the grieved and grieving. That walk to the ultimate destination and the reality… Embracing the tragedy, the discussions on its transport, its rituals, its formalities… The custom, the tradition, the visitors with the sadness and the embrace of consolation, the last rites, the carriage, the placement, the cremation… What to say what to put out where to put to… All laden with grief and departure."
Also Read: Big B mourns death of Aishwarya's father with an emotional message