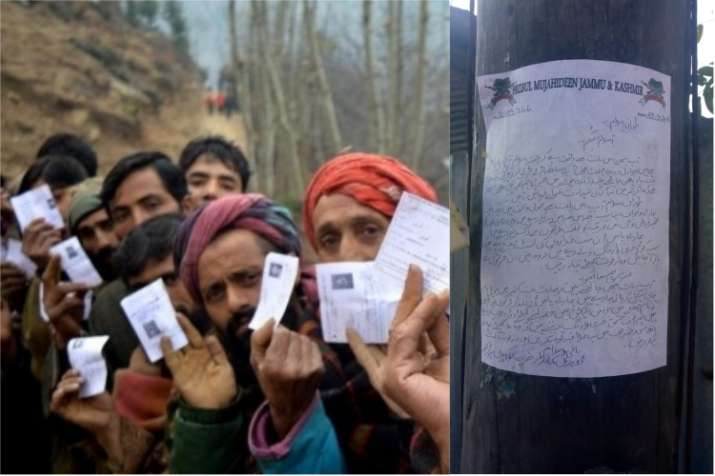 Pakistan-based terrorist organisation Hizbul Majahideen has threatened the candidates contesting in the upcoming Jammu and Kashmir's local body polls. Posters carrying warning for police informers and those participating in municipal and panchayat elections surfaced overnight in old city areas of Srinagar on Wednesday. 
Poster pasted in Nowhatta under the name of Divisional Commander of Hizb asks all those participating in the elections to withdraw and announce the decision in local mosques within 10 hours or face death.
Polling for the first phase of municipal elections in Jammu and Kashmir is set to begin on October 8, while panchayat polls are scheduled to be completed in November-December this year in the state.
The elections to local bodies are being held after a prolonged delay due to unrest in the Valley. WHile BJP has hailed it as positive step towards restoration of peace in the state, several opposition parties, including BJP's recent ally-turned-foe PDP, have decided to boycott the polls untill the Centre cleared its stand on the Article 35 A of the Constitution, which provides special status to the state.