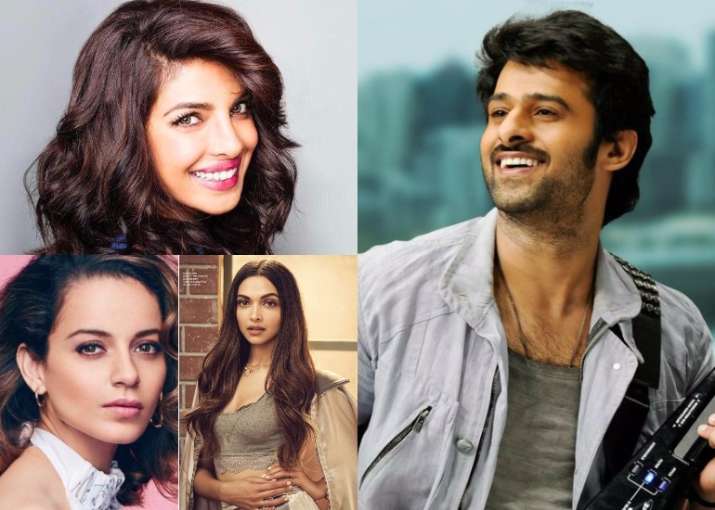 The Baahubali fever is still on and it's not going to dwindle anytime soon. People are in awe of the perfection that Rajamouli has poured into this epic saga. The two leads of the film, Prabhas and Rana Daggubati have done a phenomenal job portraying their roles. 
Prabhas has been successful in stealing millions of hearts (especially women's) with his impressive acting skills and charming looks. After a massive victory of Baahubali: The Conclusion, we desperately want to see Prabhas making a debut in Bollywood. But the question stands here, if he makes a debut in Bollywood, who should be paired with him? 
Prabhas's virile image makes him the most suitable for a period drama or an action-packed film. And for an actress to be paired with him, she should be equally valiant and impactful as Prabhas is. 
Here's what our analysis has to say. 
Prabhas with Deepika Padukone
​Deepika Padukone has done many such movies where she stole the limelight from the rest of the cast. Sample Bajirao Mastani, Piku and Ram Leela. When she's on the screen, one can't glance away from this ethereal beauty. Prabhas and Deepika sharing the same screen space can be an explosive combination to blow the box office.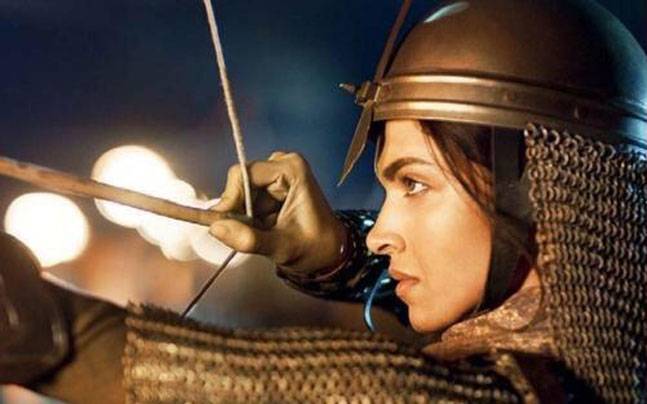 deepika padukone in bajirao mastani
Look how adorable they both powerful actors look together!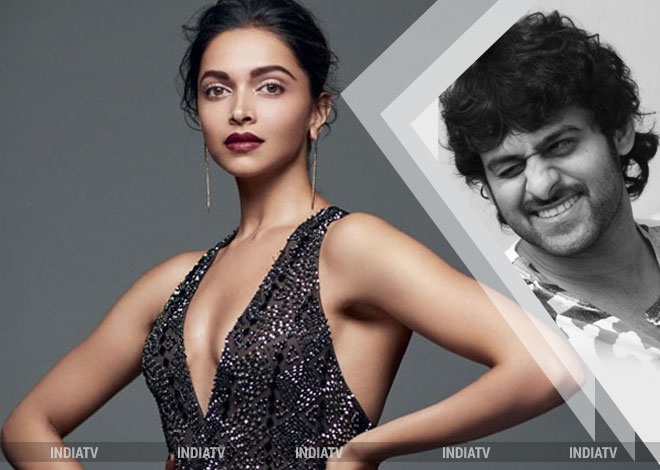 Prabhas with Deepika Padukone
Prabhas with Priyanka Chopra
Priyanka Chopra has always been critically acclaimed for the powerful roles she plays in a movie. She received a lot of accolades for her role as 'Kashibai' in Bajirao Mastani. There are many Bollywood flicks where Priyanka Chopra was held in esteem for applause-worthy performances. Remember 'Jhilmil' in Barfi?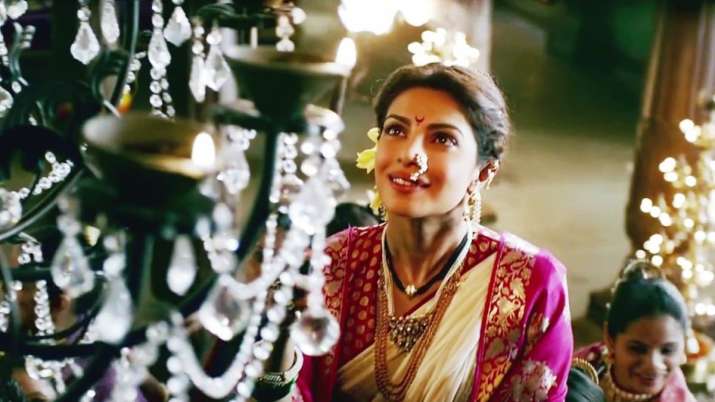 Priyanka Chopra in Bajirao Mastani
Prabhas's acting skills are never in question. We all know how wonderful actor he is and how perfectly he can fit into any role given to him. Thus, what about seeing these thunderous actors paired with each other? Can you picture Prabhas sharing the screen with Piggy Chops?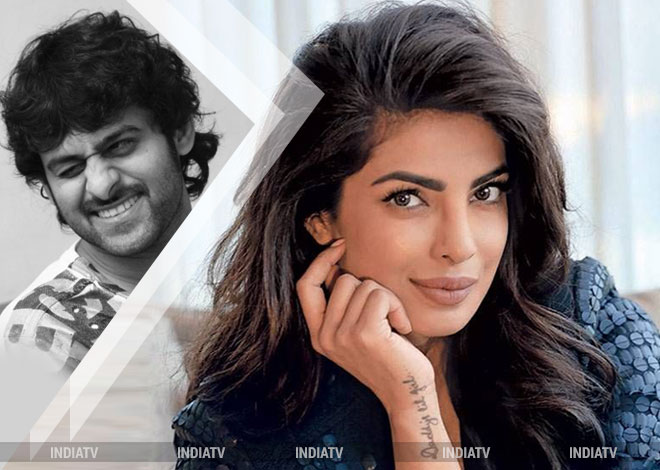 Prabhas with Priyanka Chopra
Prabhas with Kangana Ranaut
​Kangana Ranaut has always been lauded for being upfront and straightforward. The woman has never learnt to mince her words to please anyone. Belonging from a non-filmy background, she's down to earth just like Prabhas is. Kangana cannot go unnoticed whenever she's on the screen, neither can Prabhas. Kangana Ranaut carried an entire film, Queen on her shoulders and came out with flying colours.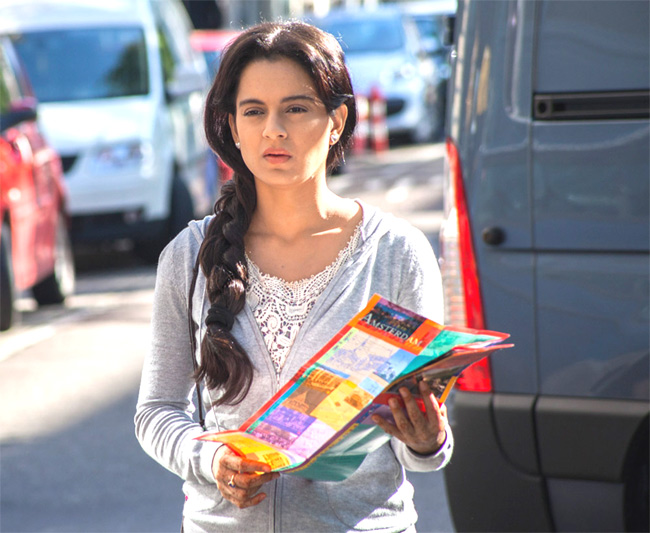 Kangana Ranaut in Queen
Can you imagine the viewership this stupendous Jodi can bring to a movie?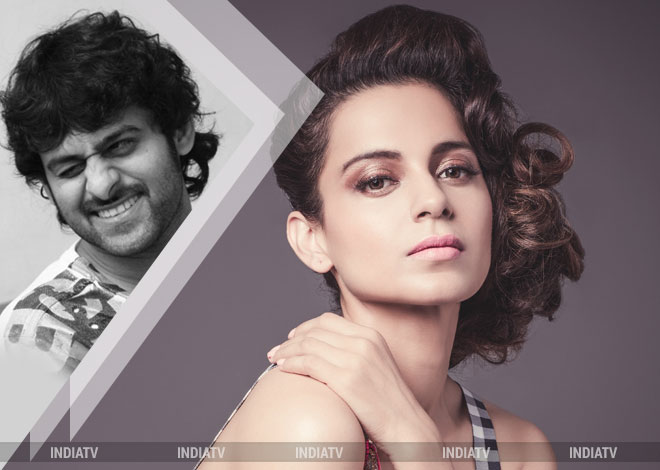 Prabhas with Kangana Ranaut
Prabhas with Anushka Sharma
Anushka Sharma has earned a name for herself with her hard work, without any godfather. She created a special place in everyone's heart. 
In NH10, she broke all the stereotypes about a typical Indian woman. She played a role of a distressed woman who fights for the right and retaliates in a 'Jhansi Ki Rani' style.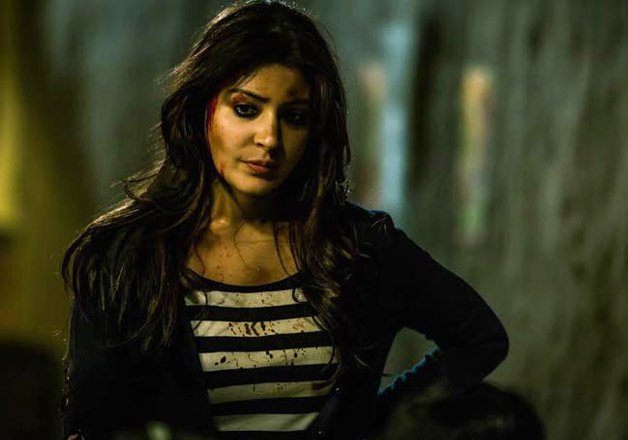 anushka sharma in nh10
Prabhas, on the other hand, is one of the most acclaimed actor in Telegu cinema. In fact, after the Baahubali, Prabhas has become a cult-favourite of Indians. Why don't these two of our favourites team up together?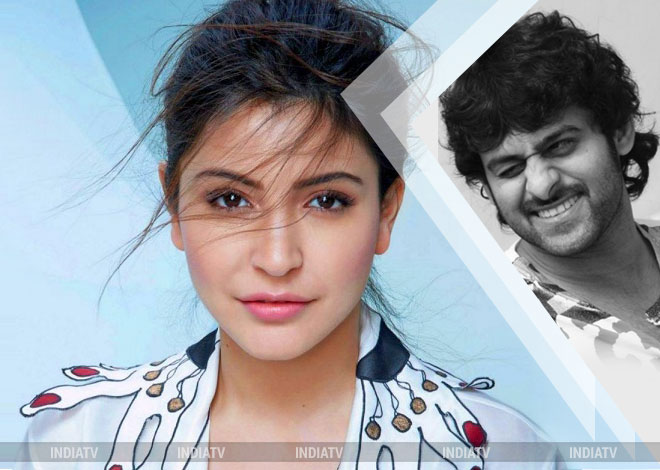 Prabhas with Anushka Sharma
So what's your verdict? Whom do you want to be paired with heartthrob Prabhas?