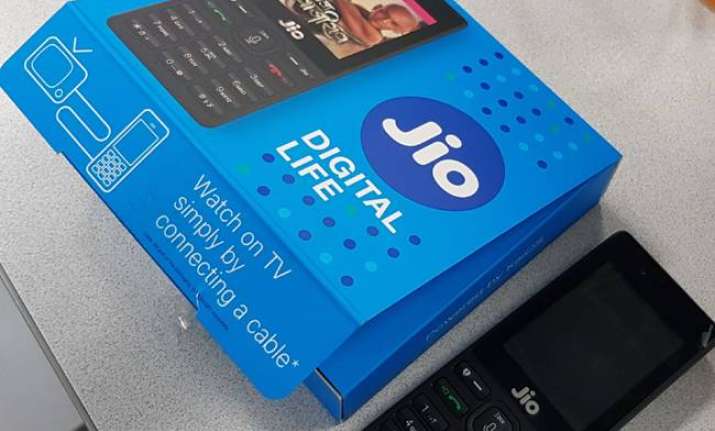 Mukesh Ambani-led Reliance Jio, which received an 'overwhelming' response for its 'effectively free' JioPhone, has decided to stop the production of its 4G feature phone, says a Factor Daily report. 
According to the report, Reliance Jio has stopped the production of JioPhone, and is now planning to launch an Android smartphone to take on Airtel and Vodafone. 
However, Reliance Industries refuted a report which quoted sources as saying that Reliance Industries had stopped production of the 4G featurephone – JioPhone – as the KaiOS on which the device runs doesn't support a vast app ecosystem.
The company added that in addition to supplying 6 million JioPhones from the first round of bookings, the company will shortly announce the next pre-booking date. 
 "JioPhone, 'India ka smartphone', is committed to fulfilling the country's digital vision. Jio welcomes the initial 6 million Indians who are moving to digital life with the JioPhone and will soon announce the next JioPhone booking date," a company spokesperson said.
 
 The JioPhone runs on kaiOS, which is a version of Firefox OS and does not support apps for Facebook and WhatsApp, among others.
 
 "There are not enough apps compatible with KaiOS but people are working on developing special versions for the JioPhone," Factory Daily had cited sources as saying. 
The report says that Jio is working with Google and Facebook to create compatible versions of their apps. Presently, the JioPhone offers support for Jio apps, which include JioChat, JioMusic, JioTV, Jio Cinema and others.
Jio is planning to make the Android-based phone more consumer friendly by bringing modern-day apps. The Android-based JioPhone will likely sport Android Go, a slimmed down version of Android 8.0 Oreo that is aimed for entry-level smartphones.
Recently, Airtel introduced an Android smartphone in association with Karbonn. Under the partnership, the company has introduced Karbonn A40 Indian smartphone which comes at an effective price of Rs 1,399. It comes with touchscreen and dual SIM functionality, and is bundled with a monthly pack of Rs 169 from Airtel which offers data and calling benefits.
For this 4G smartphone, customers have to pay Rs 2,899, and make 36 continuous recharges of Rs 169. A refund of Rs 500 will be given after 18 months and another Rs 1,000 after 36 months. 
On Monday, Airtel announced a second 4G smartphone in partnership with Celkon, called Celkon Smart 4G that comes at an effective price of Rs 1,349. 
Similarly, Vodafone and Micromax announced a smartphone at an effective price of Rs 999 provided that customers stay with the phone and the maintain a minimum monthly recharge amount for a period of three years.
A media report cited a Jio spokesperson who claimed that the production of JioPhone us very much on track. In fact, the company is looking at delivering the device to the 6 million who pre-ordered. Moreover, the company will also soon announce a new date for the pre-orders to begin again, according to the report.