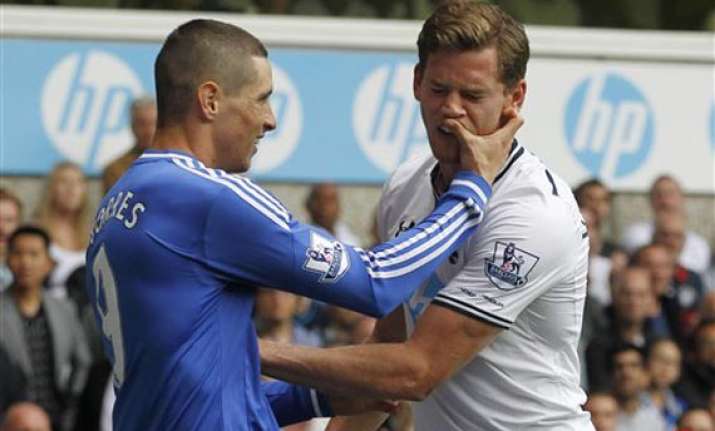 London: The English Football Association is planning to toughen the rules permitting it to take strict action against players after Chelsea striker Fernando Torres escaped penalty for scratching an opponent.
The FA changed its rules prior to the new season to make it convenient to take retrospective action using video evidence, but was incapable to charge Torres for scratching Tottenham defender Jan Vertonghen's face in a Premier League match last month because part of the incident was seen by a match official.
Torres was booked for the clash, but the scratch was not entirely seen.
FA chairman Greg Dyke says the fact no action was taken was "understandably baffling to everyone and has to be addressed."
Dyke was dejected that the FA's disciplinary department was at a spot where "they don't feel they have the authority to take action for what was an obvious scratch to the face."