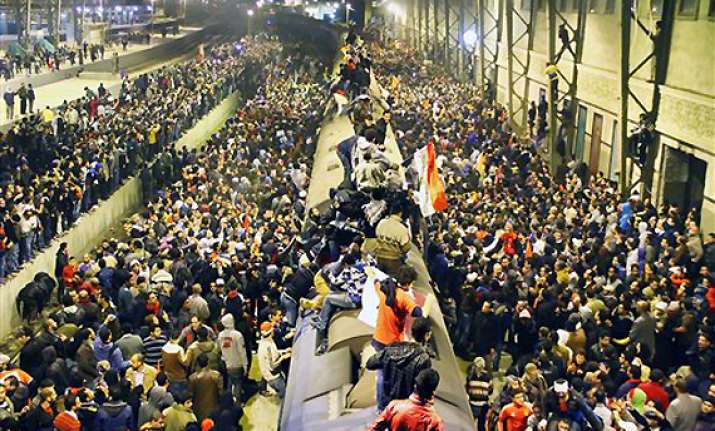 Cairo, Feb 2: Witnesses say scores of Egyptian soccer fans were stabbed to death while others suffocated, trapped in a long narrow corridor trying to flee rival fans armed with knives, clubs and stones in the country's worst ever soccer violence.

At least 74 people died and hundreds were injured after Wednesday's game in the seaside city of Port Said, when disgruntled fans of the home team, Al Masry, rushed the pitch, setting off clashes and a stampede as riot police largely failed to intervene.

Ahmed Ghaffar, one of the visiting Al Ahly fans at the stadium, says "layers of people" were stuck trying to escape, "suffocating inside a narrow corridor."

Activists have accused the police and military of failing to intervene to deepen instability and chaos in Egypt, a year after ouster of longtime ruler Hosni Mubarak.