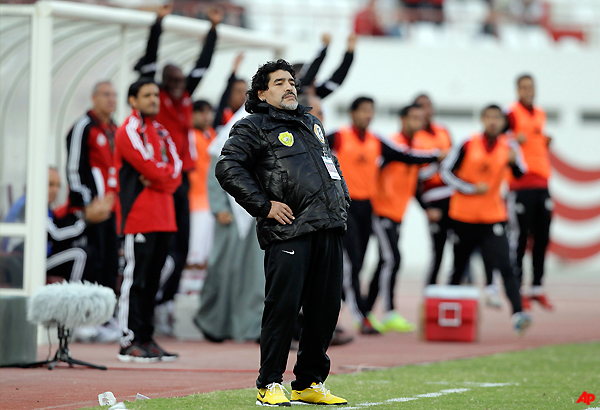 Dubai, Feb 16: The chairman of Al Wasl says his aim is to keep coach Diego Maradona happy.

Maradona said last week that he would consider leaving the UAE club if the player budget wasn't increased significantly next season, complaining he wasn't able to compete with other teams.

On Wednesday, Marwan bin Beyat said he had not heard directly from Maradona about his concerns but said his aim was to "always make him happy." He said he has told Maradona to put "his requirements for next season in writing" and they would be discussed.

Maradona signed a two-year deal with the club in May.