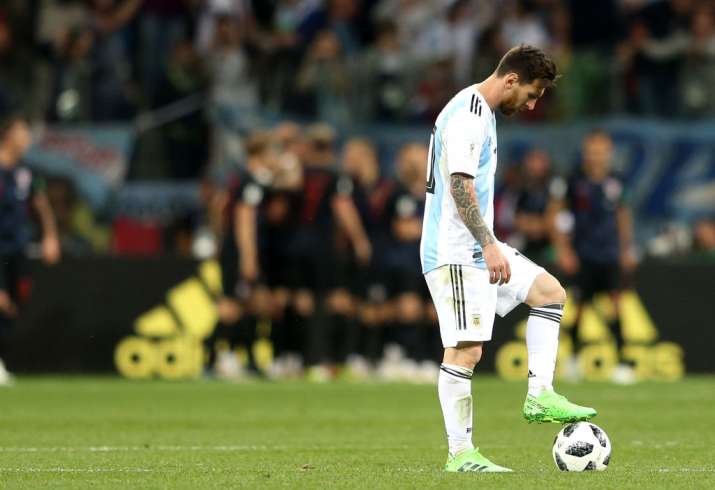 It looked like a defeated army surrendering to the enemy, humiliated. Grim faces avoiding eye contact, parading behind their leader to an uncertain fate. (FIFA WORLD CUP 2018 FULL COVERAGE)
In the two matches the two-time World Cup winning nation has played, the Lionel Messi led side's performances has been uninspiring, unimaginative, apathetic and dispassionate. The talent that the entire squad possesses is unbeatable, however, when combined, they're clueless on the field. It's only a miraculous win against Nigeria which can restore their hopes of making it to the World Cup, or the 2014 runners-up would be sent home early.
Argentina's national team, led by captain Lionel Messi, behaved just like that after a chastening 3-0 defeat to Croatia in the World Cup on Thursday.
With just one point from its first two group matches, Argentina is in trouble. That distress eased only slightly Friday when Nigeria beat Iceland 2-0.
But Argentina now has to face the African team, which showed that it has attacking prowess and a fighting spirit, in their final Group D match Tuesday in St. Petersburg.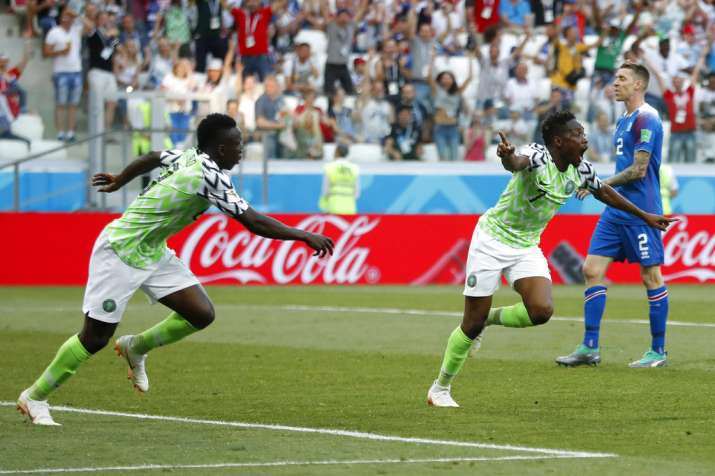 There's still a chance for Argentina to advance, but the South Americans have to win and their destiny is partly in the hands of other teams.
If Argentina has any shot, it will fall to Messi. He needs to dig deep and end his scoring drought at the tournament. 
READ: MESSI FAN GOES MISSING AFTER ARGENTINA LOSS, SUICIDE NOTE FOUND
But the team has been acting like elimination is a foregone conclusion.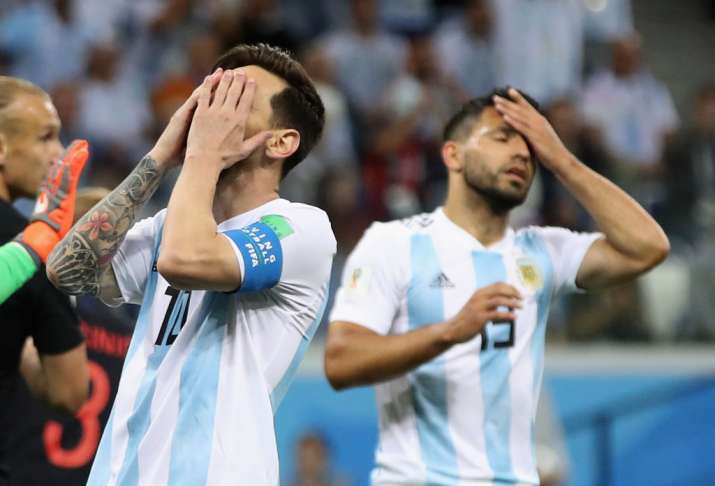 Coach Jorge Sampaoli spoke as if an era had ended. He made it clear that his blueprint "didn't succeed." He tried different tactics and tweaked formations, but nothing worked. The loss to Croatia came after a 1-1 draw with Iceland, a nation of 350,000 people that is playing in its first World Cup.
READ: WORLD CUP DREAM OVER EARLY FOR THESE TEAMS
"There's nothing to say. The result speaks for itself," defensive midfielder Javier Mascherano said. "We can only swallow the poison and see what happens" in the other group matches.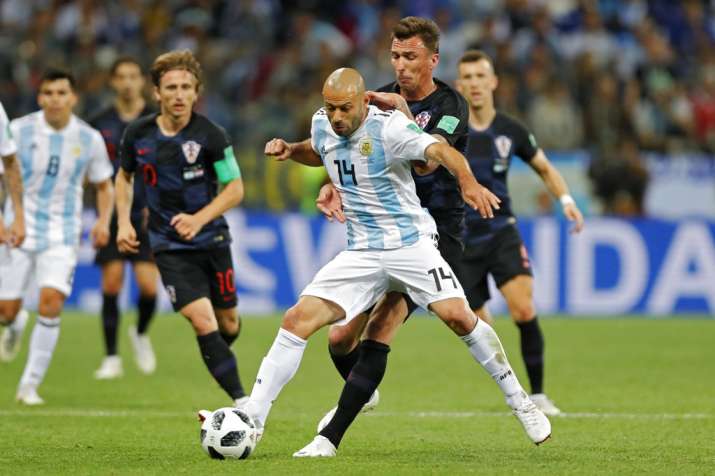 The criticism back home has been ruthless. The main targets are Sampaoli and goalkeeper Wilfred Caballero, whose error led to Croatia's first goal.
And there are others who are pointing the finger at Messi, accusing him of lacking leadership.
Argentines had been demanding that the team bring back the title even though it had a tough qualification and suffered a 6-1 defeat to Spain in a friendly in preparation for the tournament. Sampaoli is the third coach since the 2014 World Cup, which Argentina finished as runner-up.
Those who think the team has a shot at winning the 2018 edition is taking into account Argentina's history, not its present-day situation. And they have been relying on Messi to see them through.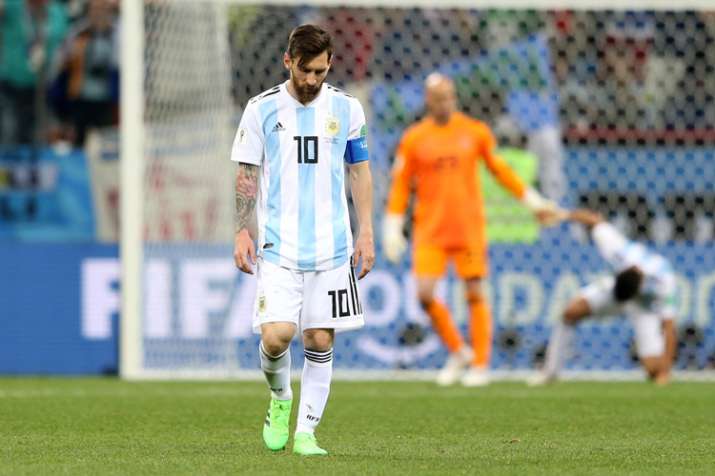 But so far Messi has had nobody to support him, since Argentina's midfield is its weakest link and has been generating little creativity. The team lacks identity and doesn't scare opponents.
There also appears to be discord in the dressing room, especially toward the coach. Forward Sergio Aguero responded in a defiant tone that Sampaoli "can say what he wants," when journalists told him about the coach's post-match remarks.
The booing of Sampaoli and Caballero by Argentina fans after the first goal only has helped to exacerbate the crisis.
"The feeling is of extreme pain to not have been at the level that the Argentine people wanted," Sampaoli said. "I want to apologize to everyone that came to see us. I feel responsible for this. I had belief just like them and today I'm very hurt. I have tried to do my best until now and I haven't found the way to give them what they want."