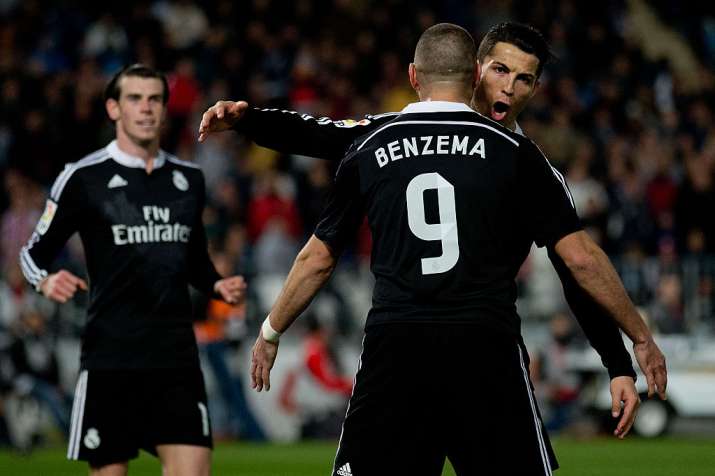 Real Madrid striker Karim Benzema stated that he does not have any intentions of leaving the Los Blancos. The Vikings are currently the double defending champions of the UEFA Champions League and mentioned that Real are in their best period ever.
"As a forward, when you're at a club and you're a first-team regular, you don't need to look elsewhere, especially when you're at a club like Real Madrid," said Benzema as media reports suggest.
"It's very hard because you know this club, the expectations. You start each season from scratch and you have to work, and above all stay at the top," stated Benzema 
The Frenchman is into the final 12 months of the five-year contract extension along with Gareth Bale and Cristiano Ronaldo, the French striker is a part of Madrid's "BBC" which has been a cornerstone of their success.
"There are perhaps six or seven players who have been playing together for six or seven years," Benzema, 29, said.
"I think we're in one of Real Madrid's best periods ever, it's as simple as that. The team is really very strong."
Benzema expressed his shock at Brazilian Neymar opting to leave FC Barcelona and join Paris Saint-Germain (PSG) in a world-record move.
"I'm not going to say I'm shocked because he does what he wants," he said. "I thought it was bizarre, but he undoubtedly has his reasons." said the French striker.
(With IANS Inputs).