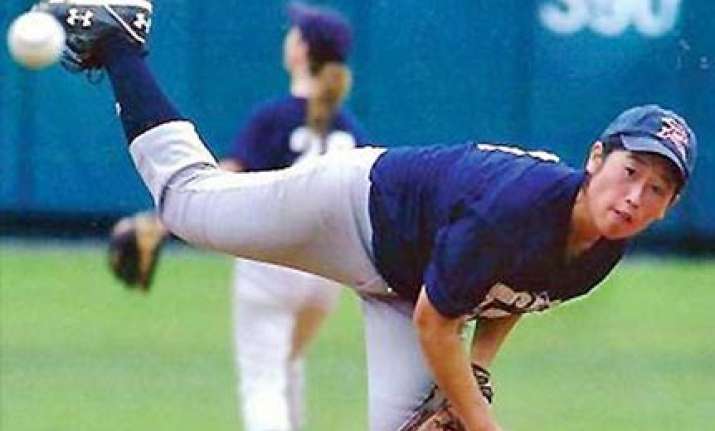 Caracas, Venezuela: A Hong Kong player was hit in the leg by a stray bullet at the women's baseball world championship on Friday, forcing the suspension of matches and increased security for other teams.
The injury was not serious, Venezuelan Vice President Elias Jaua told state television. He said the day's games in Caracas were suspended while police investigated what happened.
The incident occurred while the Hong Kong team was playing the Netherlands in a stadium at the Fort Tiuna military base. It wasn't clear from where the bullet was fired.
Calls to the Hong Kong Baseball Association rang unanswered Saturday.
Radio RTHK's Chinese-language reports identified the injured player as Cheuk Woon Yee, saying she'd suddenly fallen to the ground during the match and first aid staff discovered that she had been shot in the lower leg.
RTHK said the bullet was removed from Cheuk's leg in hospital, and she was expected to be discharged within a day.
The team's manager Felix Yip was quoted as saying the bullet hit Cheuk's calf muscle, without identifying which leg, but did not damage the bone.
The rest of the players were emotionally affected by the incident, Yip was quoted as saying, and the Hong Kong team would consider skipping the rest of their matches and returning home ahead of schedule.
Gun violence is common in the hillside slums near the Fort Tiuna base and is a serious problem in many areas of Venezuela, which is among the most violent countries in Latin America.
The Australian Baseball Federation on Saturday released a statement confirming the Australian team was at the facility preparing for its game _ which was scheduled to start on the same field after the Hong Kong match _ when the shooting occurred.
"Needless to say, the game was abandoned and all teams were ushered immediately back to their hotels under tight security," the statement said. "We can confirm that Team Australia is safe and well in their hotel."
It said the Australian federation was liaising with the tournament host, the International Baseball Federation, as well as the Australian government.
"The Australian Baseball Federation is obviously concerned about the welfare of the player involved," the statement said. "This is a very unfortunate and surprising incident ..."
The tournament, featuring the world's top 11 women's baseball teams, started Thursday and was scheduled to end Aug. 22.
Australia, Canada, Taiwan, Hong Kong, the Netherlands and Venezuela are in Pool A. Cuba, defending champion Japan, Puerto Rico, South Korea and the United States are in Pool B.
The top three teams in each pool advance to the medal finals. AP