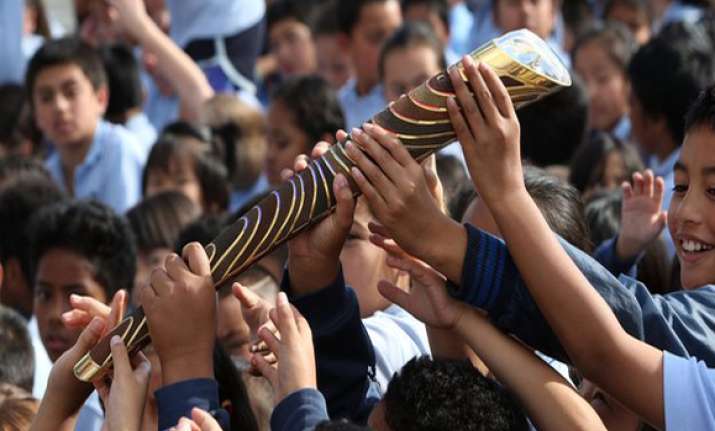 New Delhi:  The Queen's Baton Relay for the 2014 Commonwealth Games will arrive here   on October 11. New Delhi being the host of the previous edition of the Games in 2010, has been designated as the first city to receive the Baton.
At a meeting of the Indian Olympic Association (recognized by the IOC) presided over by Acting President  Vijay Kumar Malhotra here this evening, at the request of the organizers of the Glasgow Games, it was decided to  go ahead with the scheduled programme of the Queen's Baton  Relay.
The Queen's Baton Relay (QBR) as it is popularly known will go to Agra on October 12 where it will be received and welcomed by the UP Olympic   Association and the UP Government.
After visiting Taj Mahal the QBR will return to Delhi same day and in the evening a reception  will be hosted by the British  High Commissioner.
Malhotra said due to security restraints because of the Dusserha  festival on October 13, some of the programmes involving QBR have been curtailed.
The Baton will leave for Dhaka on October 14.