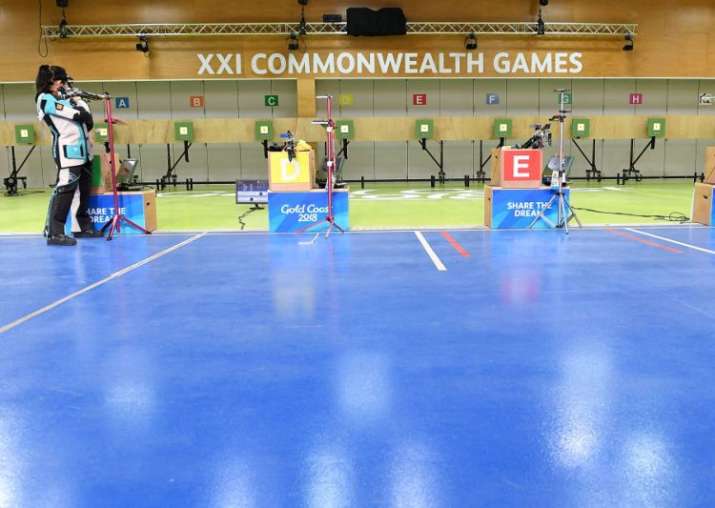 An unidentified Indian shooter's father tried to enter the Commonwealth Games athletes lounge at the Belmont Shooting Centre on Tuesday but was told to back off after his accreditation was found to be invalid. Claiming to be the personal coach of one of the female members of the Indian shooting team, the man in question tried to enter the lounge but was told to leave by the National Rifles Association of India President Raninder Singh.
"It was a small matter, somebody had tried to enter. I don't wish to take the concerned shooter's name, she is yet to compete. Not her fault as well. It's just that personal coaches are not allowed in Commonwealth, Asian and Olympic Games," Singh told PTI here, refusing to identify the shooter involved in the matter.
"This is a clear policy of the NRAI but sometimes people try to act smart. But once he was told to back off, he didn't create any issue. So, the matter is closed now, controversy resolved" he said.
Singh said the man in question should not have been issued accreditation.
"I don't know how he got an accreditation, may be the Indian contingent was misled about his status as a coach because in shooting, only team coaches are allowed access to the athletes lounge.
"There is no concept of personal coaches at multi-sport events as far as shooting is concerned," he explained.
A source in the Indian contingent said the accreditation was issued to this person based on a request from a member of the shooting squad.
The Indian shooting contingent is enjoying a good run at the Games and its gold medal count stands at two right now courtesy teen sensation Manu Bhaker and the experienced Jitu Rai.