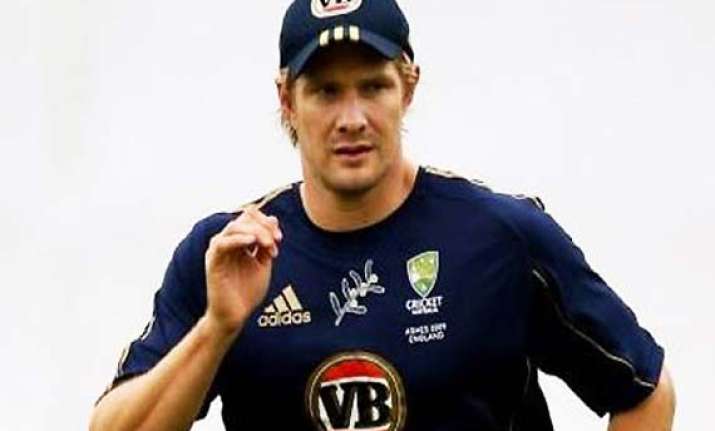 Hobart (Australia), Dec 12: Allrounder Shane Watson has welcomed his shift to No. 4 spot in Australia's test batting order, saying it will allow him to make greater contributions with bat and ball.
Watson will drop from No.3 to No.4 for the first test against Sri Lanka at Hobart's Bellerive Oval starting Friday in a reshuffle prompted by the retirement of Ricky Ponting and the recall of opener Phil Hughes. Hughes will bat at No. 3.
Watson said Wednesday that a move down the order is a chance to score more freely.
"Batting slightly lower, the ball is slightly older - the wicket's had a little bit more sun on it," he said.
"I might have a little bit more freedom to be able to score, to be able to hit through the lines."
Watson said the move was also a positive for his bowling, saying his previous duties at No. 3 would have been in captain Michael Clarke's mind when he was asked to bowl just nine of the 111.5 overs against South Africa in Australia's heavy third test loss at Perth this month.
"Batting at four gives Michael (Clarke) a few more options to be able to bowl (me) toward the latter stages of an opposition's batting innings and not have to worry about me being as fresh as I can going into our batting innings, (as) if I'm opening or batting three," Watson explained.
"It (the move to No.4) just means that he's able to have the freedom to be able to use me when he wants a lot more."