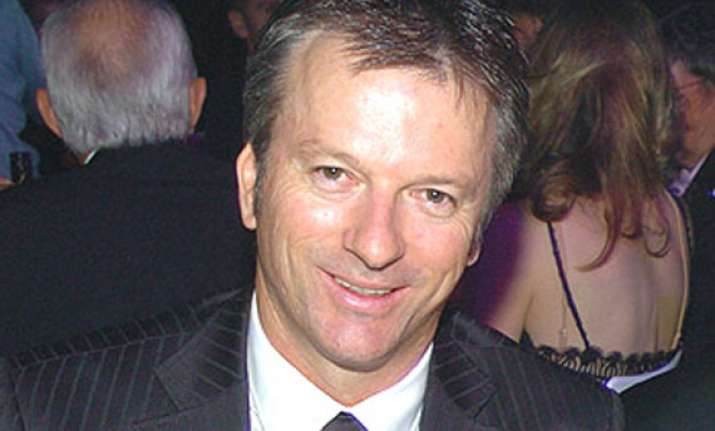 Bangalore,Nov 22: Former Australian captain Steve Waugh said that Michael Clarke, who became the first batsman in Test history to score four double centuries in a year, is playing like Don Bradman and is relishing his captaincy.
"Clarke has become the first player to score four double centuries in a year. I should mention here that I can only imagine Bradman playing any better than how he (Clarke) is playing, Waugh said.
"He seems to be so relaxed in the crease with head still. Clarke has done incredibly as a captain," he added.
Clarke on Thursday smashed 224 in the second Test against the Proteas in Adelaide, a few days after hitting a double ton in the first Test.
Waugh was speaking to reporters here at the announcement of a world class Sports Academy in association with Sporting Edge, a Waugh venture at Brigade Orchards.
Asked whether Ricky Ponting should be given a chance to play after a string of poor scores, Waugh said Ponting is a great player and unfortunately missed out in his first two innings against South Africa.
"If an individual is struggling, hopefully the rest of the side carry that person and reciprocate the same when someone else is struggling. That makes a strong side," Waugh said.
Replying to a question on Virender Sehwag, who will be playing his 100th Test on Friday, Waugh said Mathew Hayden changed the style of opening batsmen and the Nawab of Najafgarh took it almost to a different level.
"Sehwag has been an incredible player, particularly on seamless wickets, but we had plans to pick him up when he toured Australia," he said.
Waugh further said that Sehwag has a very good technique which people take it for granted and do not accept.
"He has very good still head and amazing eyes to pounce on the ball," he added.
Asked how he rated Sehwag on foreign pitches, Waugh said he has been a fantastic opener and won many a games for India.
"Sehwag sets up the game and lays platform for the rest of the players to do well. He is definitely one of India's great batsman, that's for sure," he said.
Waugh felt Sehwag would be a touch nervous to play his 100th Test.
"I will not be surprised if we see Sehwag waving his bat and punching his fists in the air, celebrating a century," he said.
Waugh admitted that Tendulkar was obviously close to retirement, but at the moment "he is still a fantastic player and he is the best judge" to take a decision on calling it a day.
Asked if it is difficult for overseas players to adjust to playing conditions in India, Waugh replied in the negative.
"It should not be difficult for any overseas player to adjust in Indian condition because most of them know the conditions here as they have been playing many
IPL
games," he said.