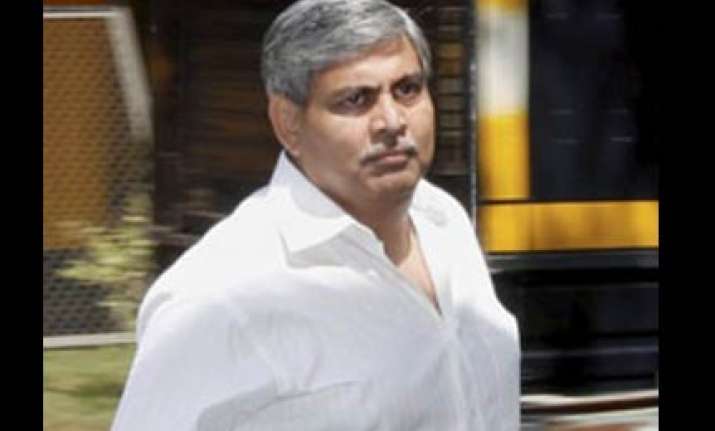 BCCI President Shashank Manohar on Saturday  launched a scathing attack on Lalit Modi, accusing him of "tarnishing" the image of the Board and making misleading allegations that interim IPL Chairman Chirayu Amin was part of a failed bid for the Pune franchise. 
Blasting Modi, Manohar said it was in fact the suspended IPL Commissioner who had advised a Pune consortium to rope in Amin as an investor and the interim IPL chief agreed to invest only after the bid succeeded and he had sought the Board's permission.
Manohar also claimed that contrary to Modi's assertions, the IPL Governing Council did not know that City Corporation's Managing Director Aniruddha Deshpande bid for the Pune team in his "individual capacity".
"The truth is that it was Mr Modi himself who sent a message to the Pune Franchisees through Mr Ajay Shirke, President, MCA (Maharshtra Cricket Association), asking them to contact Mr Amin and ask him to be a part of the consortium," he revealed. 
Manohar said when the bidders approached Amin to join their consortium, the interim IPL chief agreed to make an investment of upto 10 per cent only if the bid was won and he got BCCI's permission. "Mr Amin had then given me a letter with a copy to the Hony Secretary (N Srinivasan), informing that he has been approached by the Pune franchisee.
"In his letter he clearly states that should City Corporation Ltd win the bid, he would then formally approach the Board for a sanction to invest in the consortium. The letter itself makes it very clear that it was a proposal with a pre-condition attached that Mr Amin would seek a formal sanction only in case the bid succeeds," Manohar said.
Manohar accused Modi of trying to tarnish Amin and the Board's image.
"Mr Modi, since yesterday is trying to malign the image of the Board and M. Chirayu Amin by making statements which are far from the truth," Manohar said. "It is thus clear that the claim of Mr Modi that Mr Amin was a bidder is misleading and is only to malign the image of the Board and it Members. 
"I did not react earlier when he made allegations against me and the Hony. Secretary (N Srinivasan) as I did not wish to dignify his ridiculous allegations with a repartee. Today, I am replying, because he is trying to tarnish the image of the Board and its members," he added. PTI