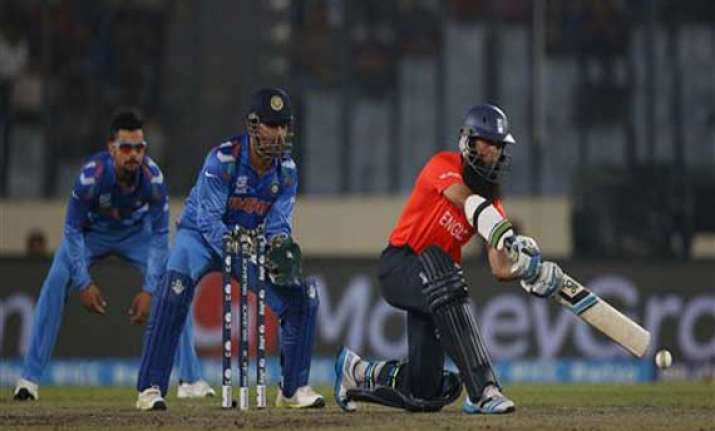 Mirpur: Battered and bruised in the first quarter of 2014, India will aim to take fresh guard when they open their World Twenty20 campaign against traditional foes Pakistan here tomorrow in what promises to be a cracker of a contest.
While form favours Pakistan even though they were battered by South Africa in a warm-up game last evening, history would be on India's side as they have never lost to their arch-rivals on all three meetings of the previous editions of World T20.     
The Pakistan national team has played more T20 Internationals than its Indian counterparts, who last played an official T20 International against Australia in October last year.     
There will be some great inner battle within the main contest. Shahid Afridi's pyrotechnics against Ravichandran Ashwin's variations, Umar Gul's pace against Virat Kohli's bravado, Saeed Ajmal's guile against Mahendra Singh Dhoni's flair.     
But then, cricket is a fickle game and India have not had a great run this year so far. Mahendra Singh Dhoni's side has won only two official international matches this year having beaten Bangladesh and Afghanistan in the Asia Cup last month.    
They have lost to all major teams like Pakistan, Sri Lanka and New Zealand.     
Even they lost to Sri Lanka in the first warm-up game before beating England convincingly by 20 runs in the final warm-up tie to somewhat redeem themselves.     
While a victory acts as a morale booster after having inculcated the habit of losing, it would be a completely different ball-game when the 'Men In Blue' take the field against Mohammed Hafeez's men.     
It is impossible to think that Afridi's last-over exploits wouldn't play on the Indian cricketers' minds ahead of the game although the format is completely different.