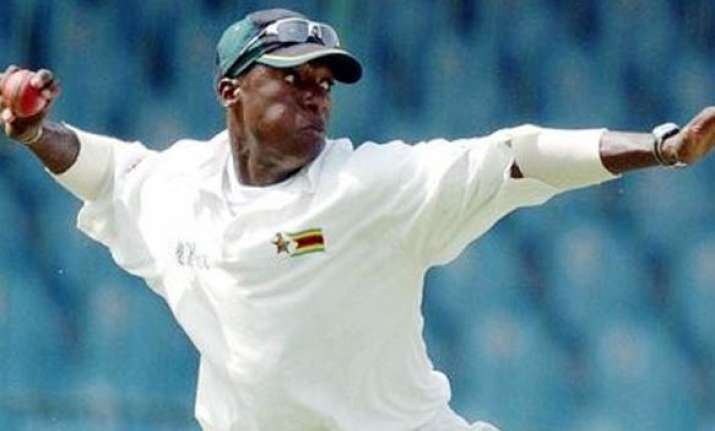 New Delhi, Feb 17 : Tinashe Panyangara has been cleared to replace injured opening bowler Ed Rainsford in Zimbabwe's World Cup squad.
Rainsford hurt right ankle ligaments in a warmup match and was ruled out of the tournament, leading to a third change to Zimbabwe's original 15-man squad.
The ICC said on Thursday its World Cup technical committee had approved the 25-year-old Panyangara as a replacement player.
Allrounder Sean Ervine had already withdrawn from Zimbabwe's squad and his replacement, batsman Tino Mawoyo, then had to make way for Terry Duffin.
Rainsford is the eighth player to be replaced ahead of the World Cup.
The others are Ervine, Mawoyo, Australia pair Nathan Hauritz and Michael Hussey, India's Praveen Kumar, England's Eoin Morgan and Pakistan's Sohail Tanvir. AP