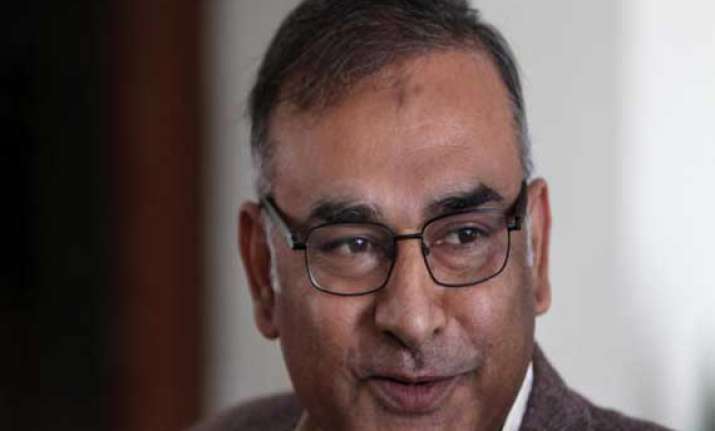 Former Pakistan captain Aamir Sohail has questioned the current Pakistan Cricket Board and termed it as illegal.
Amir said that since it was installed through an Inter Provincial Coordination Committee (IPCC) on Sports, its illegal as its very existence is "questionable."
"The current PCB regime is illegal. The patron of the board was changed from the president to the prime minster through the Inter-Provincial-Coordination Committee. The existence of the IPCC is also questionable. The matter is in the Islamabad High Court and whoever among the two parties is stronger should prevail," Sohail said while talking to the media on the sidelines of a training camp for the Afghanistan cricket team in Karachi.
However, Sohail, who was made chief selector in February this year only to be removed days later when Najam Sethi took over the Pakistan Cricket Board (PCB) after an order by Prime Minister Nawaz Sharif, said he was ready to support Moin Khan, who has been appointed as the new manager and chief selector.
"I am ready to support Moin Khan but his ability and future will depend on his performance."
The PCB appointed a six-member selection committee -- the biggest in its history - to choose the team to start a hectic season leading up to next year's World Cup.
"Former Test players Saleem Yousuf, Shoaib Mohammad, Ijaz Ahmed, Wajahatullah Wasti and Mohammad Akram will be members of the committee," said in a PCB release.
Akram's appointment in the selection committee means his two-year tenure as the team's bowling coach has ended after only two months.
That suggests Waqar Younis's likely appointment as head coach, as the legendary paceman could fill in bowling coaching duties himself.
Pakistan last week advertised the posts of head coach, fielding, batting and spin bowling coaches. A three-man committee will scrutinise applications after the May 5 deadline.
Akram has also been appointed head coach of the PCB's national cricket academy in Lahore.
Pakistan have not had a chief selector since Iqbal Qasim stepped down after completing his tenure in July last year.