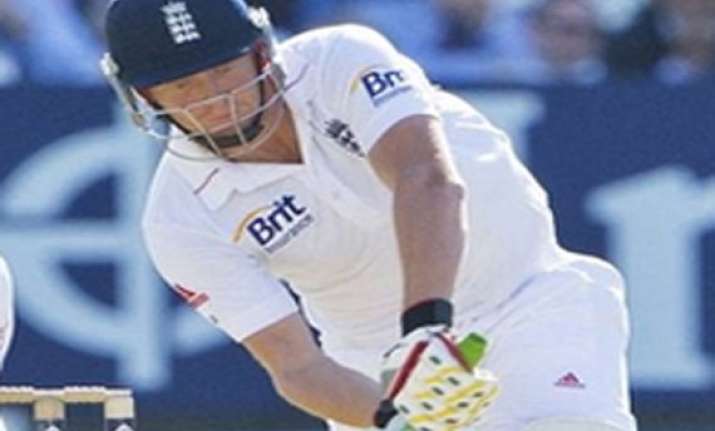 Kolkata, Dec 2 : High on confidence having levelled the four-Test series 1-1 against India, England middle-order batsman Jonny Bairstow said that his team would like to carry on the momentum and produce positive result in the third Test, starting in Kolkata on December 5.
"The confidence and morale of the side is obviously very high at the moment. Definitely it's an exciting time for us as a batting unit. Also the bowlers are doing so well, it's very pleasant for us and gives us the right confidence ahead of the third Test.
"We have had a nice week off after the Mumbai Test and have recharged our batteries. Now looking forward to the third Test. Hopefully we can push forward," said Bairstow.
The 23-year-old said they would approach the remaining two Tests (at Kolkata and Nagpur, respectively) in a positive frame of mind and there would not be any massive changes.
"We will obviously go the same way as in the first two Tests. We will be preparing the same way as we did in the first two Tests," said Bairstow.
"Obviously, we have got some confidence from the Test at Wankhede and will be looking to take that into the remaining two Tests. Hopefully, we will come out with a positive result," he added.
Talking about the splendid form of Kevin Pietersen and skipper Alastair Cook, Bairstow said that their performances would inspire others also to do well.
"They played outstandingly well and Cook has played brilliantly in both the Tests. Kevin played the way he does in Mumbai. It was pleasure to watch those two innings.
I'm sure the guys would take the snippets out of their games and improve themselves. Our batting unit has improved from the past," said the batsman.
On the ongoing controversy regarding the preparation of the Eden pitch, Bairstow said, "I've not looked at the pitch, to be honest. I don't look at things like that. But I'm sure the Indians had a detailed look at it and would take the right decision before the match."