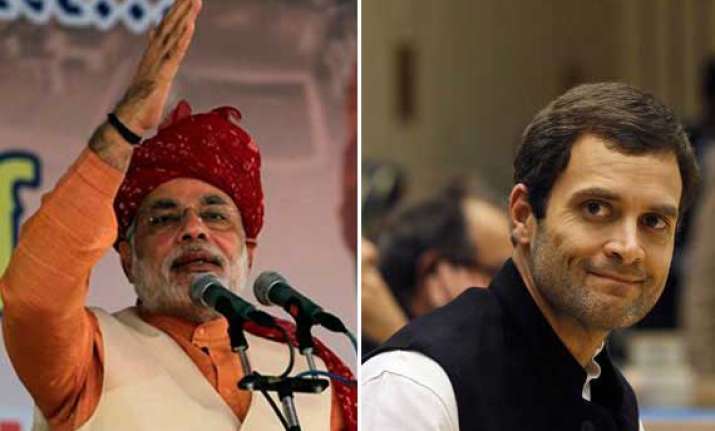 Gopalganj (Bihar): Seeking to debunk Narendra Modi's 'lofty' assertions about fighting terrorism, Congress vice president Rahul Gandhi today alleged that the BJP Prime Ministerial candidate was triggering anger by "telling lies".
"Official figures show that 22,000 people died due to terrorism during the five year rule of NDA which was 800 during the five year period of Congress-led UPA," Gandhi told an election rally here.
Accusing Modi and BJP of 'triggering anger' by telling "lies", Gandhi said "They criticize us for failing to fight terrorism and protect the honor of soldiers and say they will show how to fight against terrorism."
The Congress vice president claimed that ever since he 'exposed the myth' of the Gujarat model of development, Modi had stopped talking about it.