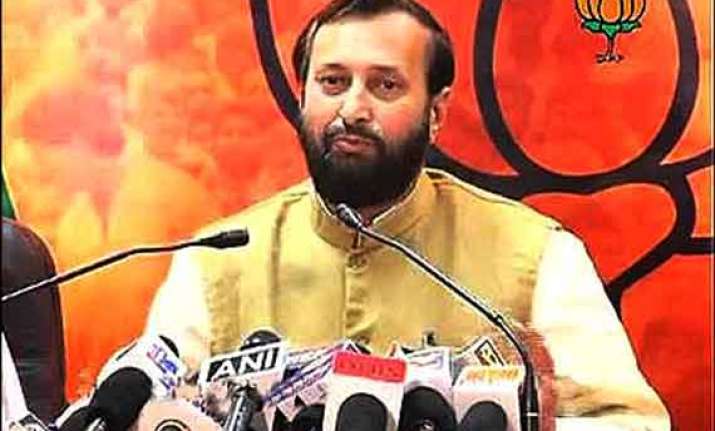 New Delhi: BJP today said it is open to any support extended by parties which were not part of a pre-poll alliance even though the combine will get a majority on its own in the Lok Sabha polls.
"Actual results of election will be giving more seats than what exit polls are predicting and, therefore, we will get absolute majority but still all parties which want to support the NDA from the national development viewpoint or in the national interest are all welcome," BJP national spokesperson Prakash Javadekar said.  
Speculation is rife about talks between BJP and AIADMK and BJD leaders for their possible support to NDA which, according to pollsters, could form the next government at the Centre.  
"All parties are also repositioning themselves to the new reality which they were denying till the campaign was on.
That is the usual political process.