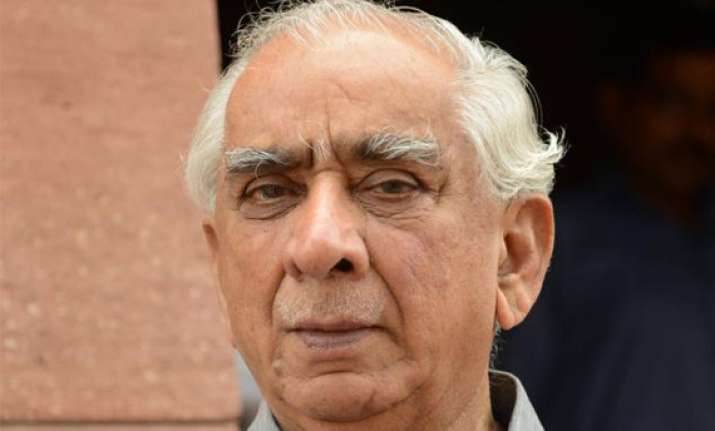 Jaipur: Annoyed at not being considered from Rajasthan's Barmer seat, senior BJP leader Jaswant Singh is likely to contest the Lok Sabha elections as an independent candidate from the constituency, sources close to him said Saturday.
He is slated to come to Barmer in a couple of days and seek feedback from local supporters and leaders before filing his nomination papers.
Sources said that if he was given a go-ahead by his supporters, he will contest the elections.
Jaswant Singh represented Darjeeling in the outgoing 15th Lok Sabha.
He wanted to fight election from Barmer this time, but the party fielded Colonel Sonaram, who recently switched to the BJP from the Congress.