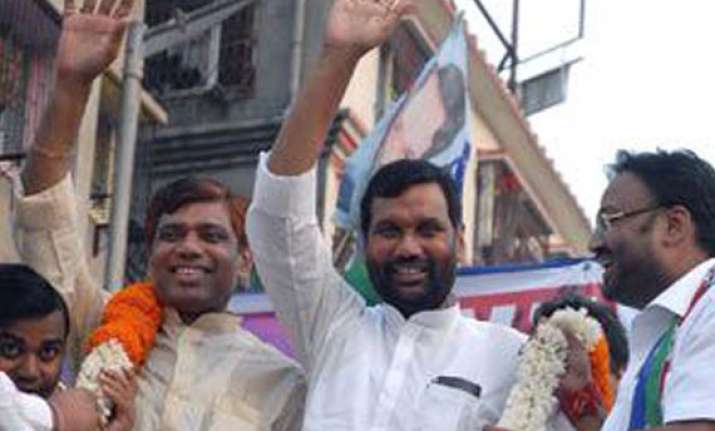 Patna, Dec 18: LJP lambasted the NDA government of Nitish Kumar today and said a 'Mahajungle raj' is prevailing in the state with growing crime rate and corruption.

Crime and corruption has increased manifold in the state under NDA rule contradicting its claim of 'susashan' (good governance), LJP national vice-president Ramchandra Paswan and its national general secretary Satyanand Sharma told reporters.

"The state is reeling under corruption at every layer of the government much to the distress of the masses, who have been routinely agitating at the block offices and police stations demanding redressal of their grievances," they said. 

Contrary to Kumar's claim of having checked corruption in the corridors of power, officials and policemen have lost the fear of law and were openly demanding bribe to discharge their works, they alleged.

They cited an instance in which a policeman had allegedly snatched Rs 35,0000 from a motorcyclist here during vehicle checking and pressure was being mounted on him to withdraw his complaint.

The number of criminal incidents in Bihar under NDA has overtaken the number during the RJD rule, the LJP leaders said.

Paswan and Sharma asked the Chief Minister to acknowledge increase in crime and corruption, apologise to the people and quit office.