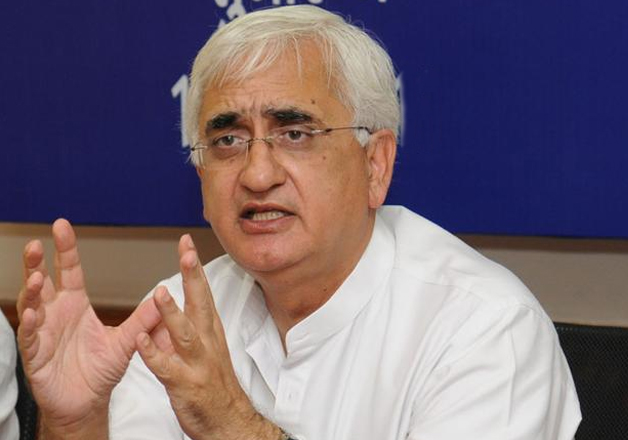 Congress leader Salman Khurshid today slammed Prime Minister Narendra Modi for referring to Balochistan in his Independence Day speech, saying it will give Pakistan a reason to interfere in India's internal matters.
Khurshid also said that the Prime Minister is "ruining" India's case on Pakistan-occupied-Kashmir (PoK) by raking up the issue.
"PoK is our right. Our entitlement. We will support it. But by bringing in Balochistan, you are ruining our case... We are going to ruin our own case on PoK," the former external affairs minister said.
This would give an "additional handle" to Pakistan to target India as "we don't speak about atrocities in neighbouring countries", he told reporters at the Congress headquarters here.
Disapproving the "wild pronouncements about Balochistan", he said the government should ensure that its borders are secured and people are safe.
"I do not know who advised the Prime Minister for raising Balochistan... It will dilute our claim on PoK. It will given additional handle...to interfere in our internal affairs," the Congress leader said.
Suggesting that Modi should learn from former Prime Minister Atal Bihari Vajpayee on foreign policy, Khurshid said, "Balochistan is a different kettle altogether. We have no business (there)."
He said the problem with Modi, who speaks of "56-inch chest", was that he "talks too much and does very little".
"In modern times, we have to act with brains," Khurshid said.
Khurshid said the address of Modi was not like a Prime Minister addressing the nation on a national day but as a politician during an election campaign.
In his address from the ramparts of the Red Fort on the occasion of 70th Independence Day, Modi talked about the situation in PoK, Gilgit and Baluchistan and said people from there have thanked him for raising their issues.
With PTI Inputs