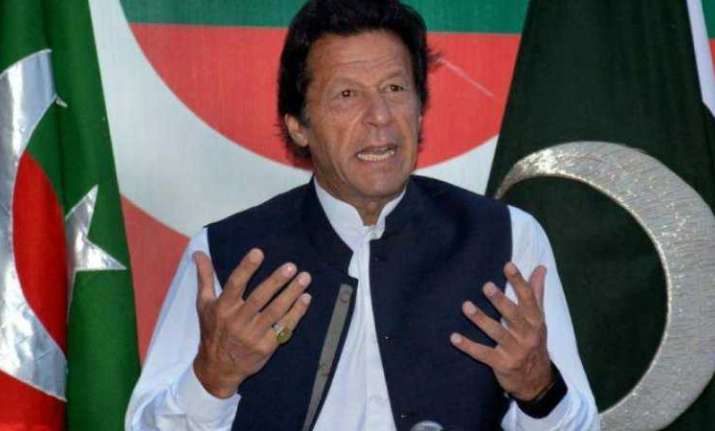 Pakistan's Prime Minister-in-waiting Imran Khan on Tuesday said he was greatly optimistic about the country's future despite the "grave economic crisis" and issues like corruption, as he vowed to realise the vision of the nation's founding fathers.
In his message on the occasion of Pakistan's Independence Day, the Pakistan Tehreek-e-Insaf chief tweeted, "14 Aug 2018: On this Independence Day I am filled with the greatest optimism."
Catch all the latest news about Lok Sabha elections 2019 HERE
"Despite our grave economic crises, due to corruption and cronyism, I know if we are united in our resolve, we will rise to the challenge and Pakistan will become the great nation envisaged by our Quaid and Iqbal," he said, referring to the vision of Muhammad Ali Jinnah and Allama Muhammad Iqbal, the founding fathers of Pakistan.
Meanwhile, the Border Security Force (BSF) and Pakistani Rangers exchanged sweets on Tuesday on the international border in Punjab on the occasion of Pakistan's 72th Independence Day.
The sweets were exchanged at a ceremony and both sides wished each other well at the Attari checkpost, 30 km from Amritsar city.
Indian and Pakistani border guards had skipped exchanging sweets in recent times due to border tensions.
The exchange of sweets takes place on Independence Day, national days and festivals like Eid and Diwali.