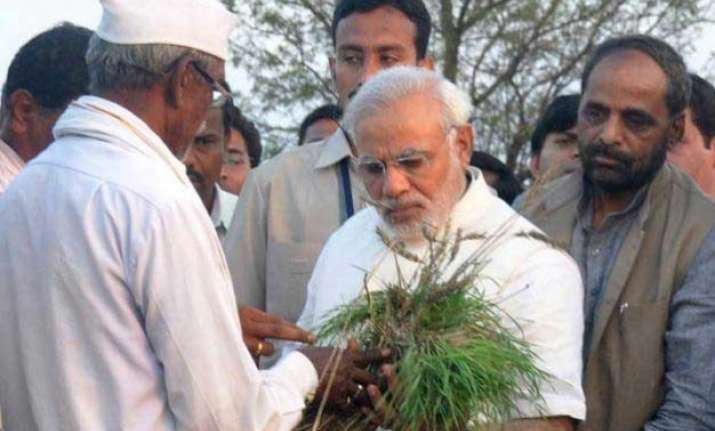 Prime Minister Narendra Modi today launched a bank with a corpus of Rs 20,000 crore to extend credit of up to Rs 10 lakh to small businesses and regulate micro-finance institutions, to promote their growth, add to the country's output and create jobs.
The move is aimed at benefiting some 58 million small businesses in the country, who account for a mere four percent of institutional funding, despite employing over 120 million people, many from unprivileged strata of society, the officials said.
India and Pakistan have not managed to put together a concrete list of issues to be discussed at their next dialogue even one month after foreign secretary's visit here, the Indian High Commissioner has said, asserting that real issues including threat of terrorism needs to be dealt with.
Hoping that India's ties with Pakistan would move forward from the current stalemate by the next SAARC summit, High Commissioner TCA Raghavan termed Foreign Secretary S Jaishankar's visit as positive and said it provided opportunity to reflect on the discussions for moving forward.
ndia's aviation safety ranking was today upgraded to Category-I by US aviation watchdog Federal Aviation Authority (FAA), paving the way for the domestic airlines to expand in the US skies.
The restoration of status comes more than 14 month after it was downgraded to Category-II following failure of aviation regulator DGCA to meet the international safety norms.
The BJP on Wednesday distanced itself from Minister of State for External Affairs V.K. Singh's "presstitute" tweet. The Congress demanded that he be sacked.
"Tweets are personal. The way (words have been used is) best deciphered by the person who has tweeted," Bharatiya Janata Party (BJP) spokesperson Sambit Patra told the media about Gen. (retd) Singh's latest tweet which has triggered a fresh controversy.
Amitabh Bachchan, Prince Karim Aga Khan honoured with Padma Vibhushan
Bollywood megastar Amitabh Bachchan and Prince Karim Aga Khan were among the eminent personalities awarded the Padma Vibhushan, country's second highest civilian honour, by President Pranab Mukherjee here today.
Besides them, senior Supreme Court advocate Kottayan K Venugopal and D Veerendra Heggade of the famous Dharmasthala Jain temple in Karnataka were also conferred the Padma Vibhushan