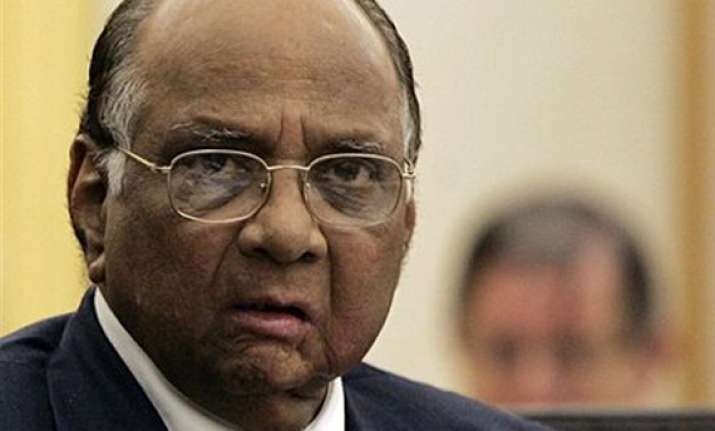 Mumbai, Feb 4: Union Agriculture Minister Sharad Pawar on Friday came out in strong defence of Prime Minister Manmohan Singh over the 2G episode, but admitted that the multi-crore spectrum scam has brought "disrepute" to the system and the Government.

The NCP President maintained that the Supreme Court's verdict  cancelling 2G licences granted in 2008 was not an indictment of the Congress-led UPA Government, in which his party is a key partner.

He also disagreed with the suggestion that the 2G case will harm UPA's poll prospects in the Assembly elections to five states.

Addressing a press conference here, Pawar read out a few paras of the judgement and said the judiciary had taken note of the PM's letter to then Telecom Minister A Raja to ensure fairness and transparency in spectrum allocation. 

"The judgement says the Minister concerned had not bothered to consider the Prime Minister's advice. I don't think SC has passed any strictures against the PM. In fact, it has noted that the Prime Minister had done his job. So, PM and the UPA are not to be blamed," Pawar noted. 

He, however, admitted that the 2G scam has brought "disrepute" to the system and the Government. 

On collective responsibility of the Government, Pawar pointed that the spectrum allocation decision was taken by the individual (Telecom) Ministry and not by Union Cabinet. 

He said adverse repercussions on India as an investment destination cannot be ruled out.

"Credibility and decision-making process may be questioned."

On UPA's electoral prospects, he said according to his assessment, Congress is likely to win Punjab, and in Uttar Pradesh, Samajwadi Party may form the next Government in tie-up with Congress and Ajit Singh's party.