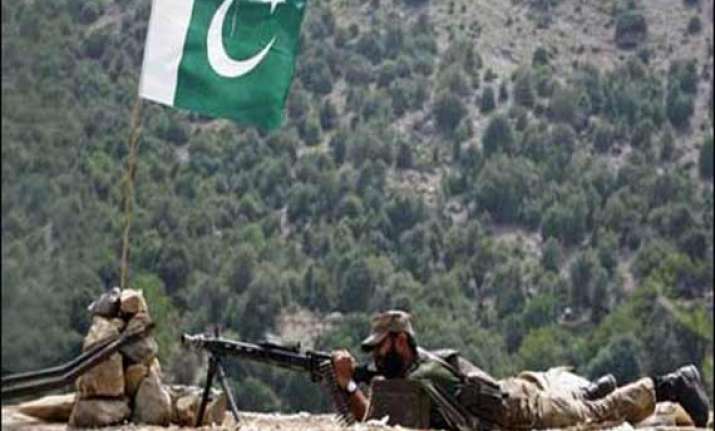 Jammu: India and Pakistan have agreed for flag meetings at field levels by army and BSF to address the issue of ceasefire violation on LoC & International border at Jammu.
The DGMO talks happened today after continuous ceasefire violation by Pakistan and reluctance to address the issue despite repeated requests from Indian side.
In last 8 days, 6 requests for flag meetings were sent to Pak rangers by BSF but Pak Rangers showed no willingness, they simply did not respond.
According to intelligence and BSF sources the reason behind this is heavy deployment of Pakistan army along the border including 12 mujahidin battalion on Charva and some other sectors.
Heavy deployment of Pak army has been noticed in Pak rangers uniform. In Pak rangers uniform Pakistan has deployed Army on forward area and keeps Rangers behind Army which is not an ideal position on border. LeT terrorists are also with army in uniform.
According to sources Pakistan's border action team is right now very active which is the biggest worry for India.Regular intercepts by IB and Military intelligence and BSF are also very alarming. Yesterday the home minister Rajnath  Singh had called a review meeting .
Meanwhile the Border Security Force said today that the massive firing by Pakistan at Indian posts is worst since 1971 war.
The BSF director while speaking to media at the Miran Sahib BSF headquarters in Jammu said that it is for thr forst time since 1971 war that Pakistani troops have been violating the ceasefire on the international border on such a large scale, targeting even civilian areas in Jammu and Kashmir.