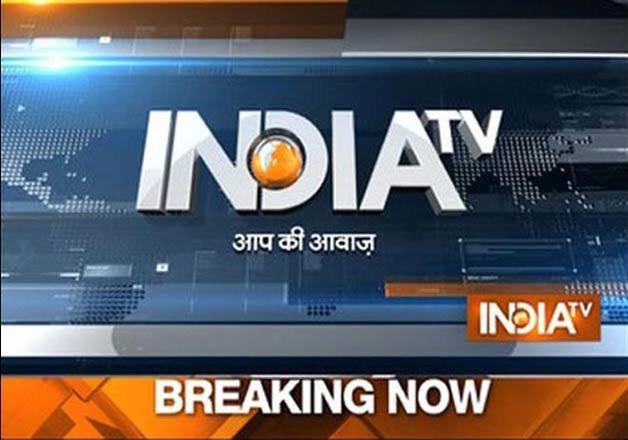 National News
Petrol price cut by 32 paise a litre, diesel price hiked by 28 paise a litre
New Delhi: Delhi observes decrease in RSP of Petrol by Rs. 0.32/litre (including State levies) with corresponding price revision in other States. With this, the price of petrol will become Rs. 59.63/litre. Diesel price in Delhi hiked by 28 paise a litre, set to Rs. 44.96/litre.
JNU row: Patiala House Court sends Kanhaiya Kumar to 14-day judicial custody
New Delhi: Patiala House Court today sent JNUSU president Kanhaiya Kumar to 14-day judicial custody. It means that Kanhaiya will stay in jail till March 2. Read More
Complaint against Kejriwal for cartoon on JNU issue
Hyderabad: A city-based advocate has filed a complaint against Delhi Chief Minister Arvind Kejriwal, accusing him of hurting religious sentiments of Hindus by posting a cartoon over JNU row on Twitter, police said today.
Police to make more arrests in Gilani case
New Delhi: A day after former DU lecturer SAR Gilani was arrested under sedition and other charges, Delhi Police today said that a few others "involved" in the same case are likely to be apprehended soon.
International News
Lessons not learnt from Mumbai attack probe: Pakistani daily
Islamabad: No lessons appear to have been learnt from the investigations into the 2008 Mumbai attacks, an influential Pakistani daily said Thursday, nonetheless pinning hopes on Pakistan-India talks. Read More
Suicide bomber kills 9 at Yemen military camp
Aden: A suicide bomber attacked a military camp in southern Yemen today, killing at least nine soldiers, military and medical sources said. The soldiers were attending training run by Sudanese forces belonging to the Arab coalition, another military source said.
France extends post-attacks state of emergency for 3 months
Paris: France's Parliament has overwhelmingly approved a three-month extension of a state of emergency imposed after deadly attacks around Paris in November, even as rights groups say it undermines fundamental freedoms. Read More
Business News
RBI sets rupee reference rate at 68.5920 against USD
Mumbai: The Reserve Bank of India today fixed the reference rate of the rupee at 68.5920 against the US dollar and 76.6104 for the euro. These rates were 68.3360 and 76.2425 respectively, yesterday.
Solar Industries signs MoU with Maharashtra government to set up Nagpur plant
Mumbai: Industrial explosives manufacturer Solar Industries India has signed a pact with the Maharashtra government to set up a facility in Nagpur with an  investment of Rs 1,550 crore to manufacture ammunition for armed forces. Read More
Apple to quit selling iPhone 4s, 5c models from India: Report
New Delhi: Apple will soon withdraw its iPhone 4s and iPhone 5c models from the Indian market, suggested a report by Economic Times. It is done in a bid to increase their Average Selling Price in the country. Read More
Entertainment News
Priyanka Chopra joins cast of 'Baywatch' movie
Los Angeles: Indian actress Priyanka Chopra is out to put India on the global map again. She is on board to play the villain in the upcoming "Baywatch" movie, based on the hugely popular 1990s TV series, Dwayne 'The Rock' Johnson announced via an online video. Read More
Manish Arora awarded highest French distinction
New Delhi: Ace designer Manish Arora has been awarded the 'Knight of the Legion of Honour', the highest French civilian distinction, for his contribution to the world of fashion. The award, which was presented to Arora in a ceremony here last evening, also recognises his long standing ties with France.
'The Jungle Book' to release here a week prior to US
Mumbai: Disney's "The Jungle Book", featuring Indian child star Neel Sethi as Mowgli, will hit the Indian theatres on April 8, a week before its release in the US. The live-action movie has an impressive list of voice stars in Ben Kingsley, Bill Murray, Scarlett Johansson, Idris Elba and Christopher Walken, said a release.
Sports News
Lahiri set for debut at famous Riviera Country Club
California: Anirban Lahiri will be back on the tee box after a week's gap, as he gets set for a debut at the famous Riviera Country Club, where he plays in the USD 6.8 million Northern Trust Open.
Shocking: Footballer shoots the referee dead for sending him off field
Buenos Aires: In a shocking incident, an amateur footballer fired multiple shots at his match referee on the pitch for showing him red card. Enraged by this, the youth took a revolver from among his belongings, went back on the pitch and shot Flores several times. Read More
Saketh, Ankita in singles quarters of Delhi Open
New Delhi: Saketh Myneni tamed big-hitting Matthew Barton while Ankita Raina knocked out error-prone second seed Marina Melnikova to reach the Delhi Open singles quarterfinals, today. Fourth seed Myneni played smartly to dispatch his Australian rival 6-3 6-4 in the men's singles second round of the USD 50,000 ATP Challenger event.