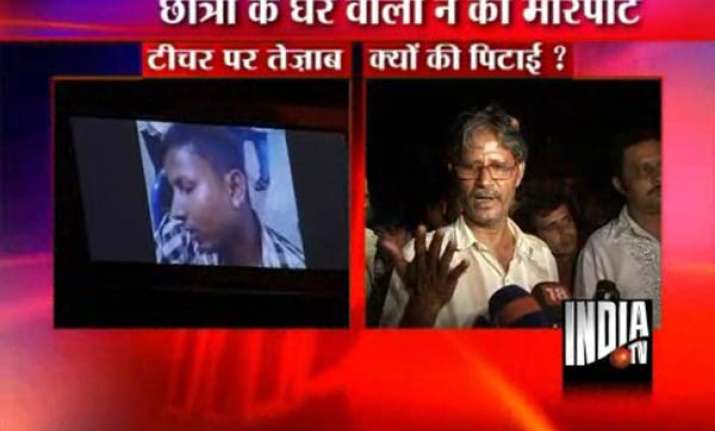 Mumbai, Jun 13 : A girl's family members allegedly thrashed her tuition teacher Arshad Siddiqui on Sunday and poured acid on his genitals, the victim has alleged.

The girl's family members accused Arshad of trying to woo the student. Arshad runs coaching classes in Malvani.

Police said, furious family members of the girl called Arshad to their home and giving him a thrashing poured acid on his genitals.

They forced Arshad to write a letter confessing that he had molested the girl.

Arshad was admitted to Bhagawati Hospital in Borivali and a case has been registered.