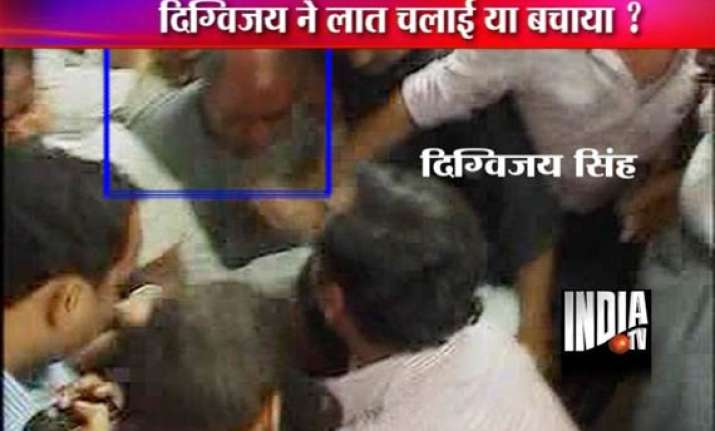 New Delhi, Jun 6: As Congress workers and some mediapersons overpowered the assailant Sunil Kumar at the party headquarters today, a furious party general secretary Digvijay Singh was shown on video footage kicking him thrice, as the man was lying on the ground.
 
The video clearly showed that Digvijay was very angry with the act of the assailant, who had tried to hit party general secretary Janardhan Dwivedi with a shoe.
 
Digvijay Singh was sitting inside his room in the party headquarters when the shoe incident took place, rushed out into the corridor near the press conference venue and  kicked at Sunil kumar, lying on the floor, with his leg thrice.
 
The assailant was later taken outside  and bundled into a police jeep to be taken to Tughlak Road police station.