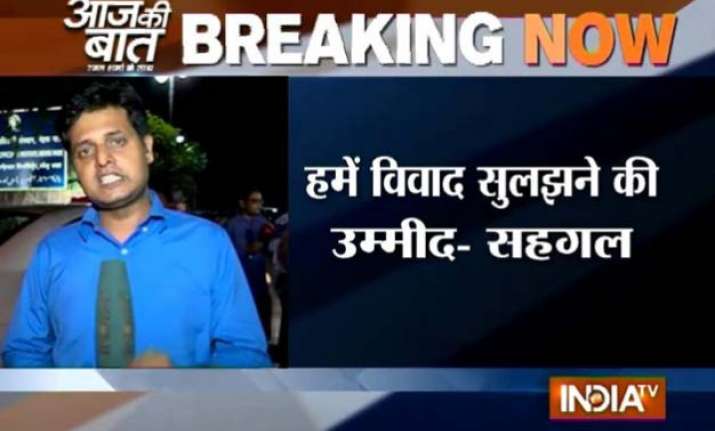 The Association of Indian Administrative Services officers on Wednesday condemned the public humiliation of its officers  as a fallout of the ongoing turf war between the Lieutenant Governor and the Delhi government.
 
The two hour meet chaired by acting chief secretary Shakuntala Gamlin  which witnessed participation of more than 100 bureaucrats  including 60 serving officers  and 40 retired officers passed a resolution that said, "We view with great anguish the manner in which officers have been treated and maligned in public".
 
Talking to reporters, former Chief Secretary Umesh Sehgal said, "we expect an amicable resolution to the standoff."
While emphasising that officers should not become a target of the political scuffle, Sehgal sought setting up of fair and impartial committee for bureaucrats, which has also been accepted by the Supreme Court of India.
 
He also expressed hope that the situation will definitely improve after today's meeting as they are also sending the copy of the resolution to the chief minister and LG.
 
Earlier today, Sisodia held a meeting with bureaucrats and told them that orders of the Delhi government should be followed.
 
"Sisodia told us that there was no trust deficit between the bureaucracy and political executive. By citing several articles of the Constitution, he tried to drive home the point that only the orders of the Kejriwal government should be followed," said an official, who attended the meeting.
 
Jung's office issued a statement in the evening, making it clear that the Lt. Governor alone was competent to approve transfers and postings of principal secretary or secretary-level officers, in consultation with the chief minister.
 
Sources said Sisodia responded by asking the Lt. Governor as to which clauses of the Constitution give him the powers to give directives to the Delhi government.