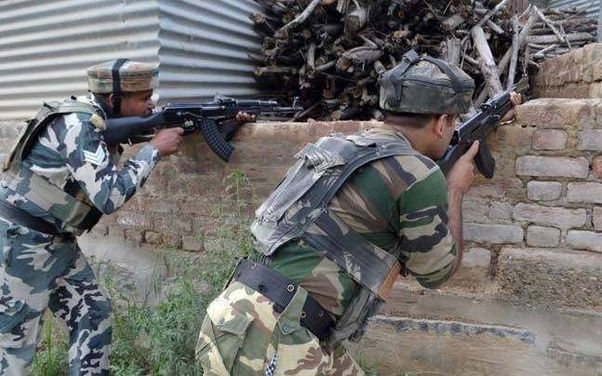 At least two terrorists were gunned down in an encounter with the security forces that began on Saturday night while another surrendered in Jammu and Kashmir's Shopian district. 
The surrendered militant has been identified as Adil Hussain Dar from Lashkar-e-Taiba (LeT). 
The killed terrorists have been identified as Tariq Ahmad Bhat and Mohammad Altaf Rathar, both belonging to Hizbul Mujahideen. 
Jammu and Kashmir Police officials assured him that he would not be killed after which he emerged from the debris of the house and laid down his AK-47 in front of the police officials. 
This is for the first time in recent months that a militant has laid down his arms during an encounter. 
Adil, a resident of Chitipora in Shopian, was immediately whisked away for questioning, they said, adding body of another militant identified as Tariq Ahmed Dar was recovered from the encounter site. 
Jammu and Kashmir Director General of Police S P Vaid had earlier said that boys who had taken to arms can surrender and the government would consider their cases. 
Security forces had launched a cordon and search operation at Barbugh in Imam Sahib area of Shopian last evening after getting information about presence of militants there. 
The militants had opened fire on the search party, triggering a gunbattle.