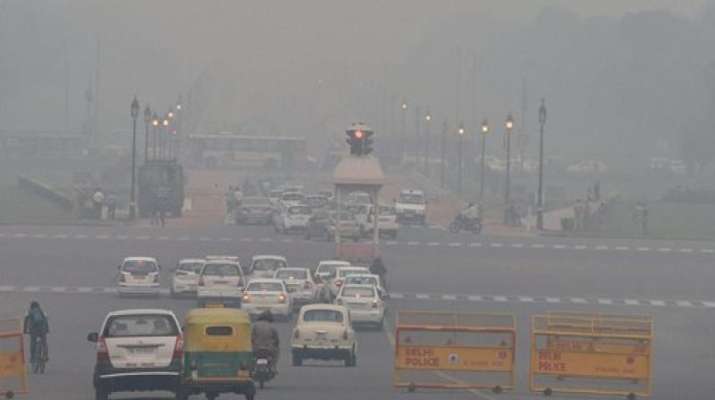 After rap from the National Green Tribunal (NGT), the Kejriwal-led Delhi government on Tuesday withdrew its review plea to exempt women drivers and two-wheelers from the odd-even vehicle rationing scheme.
The development comes a day after the Delhi government moved the green court seeking amendment to its November 11 order on odd-even scheme.
While hearing the review petition, the green tribunal asked the Delhi government as to why it can't run ladies only buses to solve the problem of transport during odd-even scheme.
"When reports have stated that two-wheelers are more polluting than four-wheelers, why do you intend to give arbitrary exemptions? Is this a joke? What does one stand to gain from this?", the green tribunal asked. The tribunal even said that it wants logical explanations if approached again.
The application, filed before a bench headed by NGT Chairperson Justice Swatanter Kumar, sought exemption of women drivers from the scheme, saying it may affect the safety and security of women. "The implementation of the scheme will cause great hardship to two-wheeler owners. This may affect the safety and security of women drivers also," the application, which is likely to be heard today, said.
"In case, the women drivers are not included in the exempted list, there may be a likelihood that such women passengers do not find themselves comfortable while travelling in heavily crowded public transport buses.
"The crowding in public transport buses may deter the women passengers in using the bus mode because of safety and security reasons and therefore, the purpose of the Scheme will be defeated," it said.
It sought exemption for two wheeler and women drivers from the odd-even scheme for a period of one year or till 2,000 more buses are engaged, it said.
The green tribunal had on Saturday given a conditional nod to the Delhi government's decision to implement the odd-even scheme for five days starting from November 13 by saying that no exemptions would be allowed. Following the order, the Delhi government had scrapped its plan to implement the odd-even rationing system.
The national capital region has been experiencing dense smog for about a week, forcing the authorities to enforce emergency measures.