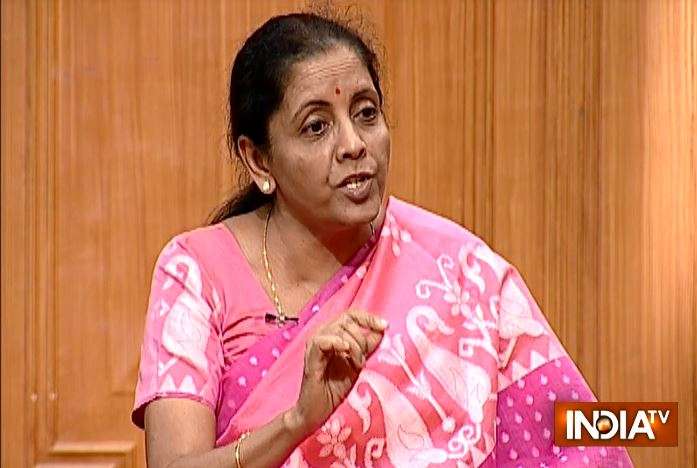 Defence Minister Nirmala Sitharaman on Saturday said that 2016's surgical strike by India was carried out to teach Pakistan a lesson.  
"We conducted the surgical strike to teach Pakistan a lesson. And even now we are stopping the intrusion successfully," said Sitharaman during India TV's famous Aap Ki Adalat show hosted by Chairman and Editor-in-Chief Rajat Sharma. 
ALSO READ: Nirmala Sitharaman in Aap Ki Adalat: 'Info leak about weaponry on Rafale aircraft can help China, Pakistan'
"How successfully we are doing it, I can't reveal that but one thing I want to assure you that we are giving a hard-hitting response," she further said.
"Our Army is in full control (to handle any situation)," Defence Minister confidently said.
ALSO READ: Nirmala Sitharaman in Aap Ki Adalat: 'Heads of Pak soldiers are being cut off, but not being displayed'
On being asked that when India will regain control on Pakistan-occupied Kashmir (PoK), Sitharaman said, "I wish I can say something specifically on it but…yes everyone in the country wants this to happen." 
ALSO READ: Nirmala Sitharaman in Aap Ki Adalat: 'Terror and talks cannot go hand in hand with Pakistan,' says defence minister
WATCH VIDEO: '2016's surgical strike was carried out to teach Pakistan a lesson': Nirmala Sitharaman​
WATCH VIDEO: Nirmala Sitharaman in Aap Ki Adalat (FULL)