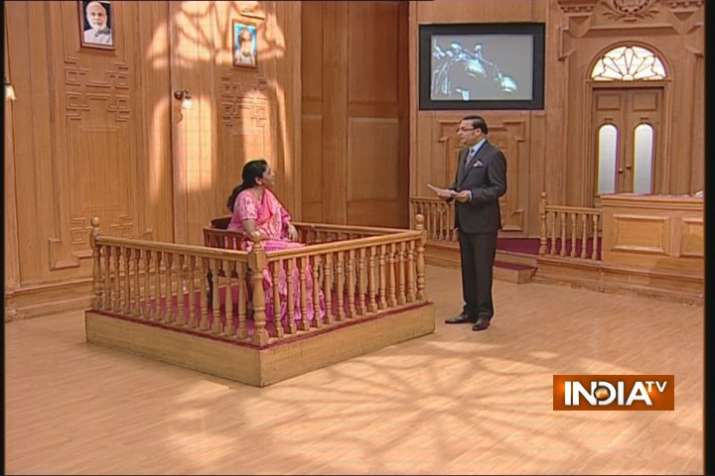 Defence Minister Nirmala Sitharaman on Saturday said that the Indian Army is cutting off the heads of Pakistani soldiers in retaliation to beheading of one Indian soldier though it is being said publicly.
Appearing in "Aap Ki Adalat" show of India TV Chairman and  Editor-in-Chief Rajat Sharma, Nirmala Sitharaman said that the army was on top, and in control of the situation at the Line of Control in Kashmir.
Replying to a question on  what happened to assertions by BJP leaders that if it came to power, it "will get 10 heads in reply to two beheadings", Sitharaman said. "kaat to rahe hain, display nahin kar rahen" (heads are being cut off, but are not being displayed).
Watch: Nirmala Sitharaman in Aap Ki Adalat: 'Heads of Pak soldiers are being cut off, not being displayed'