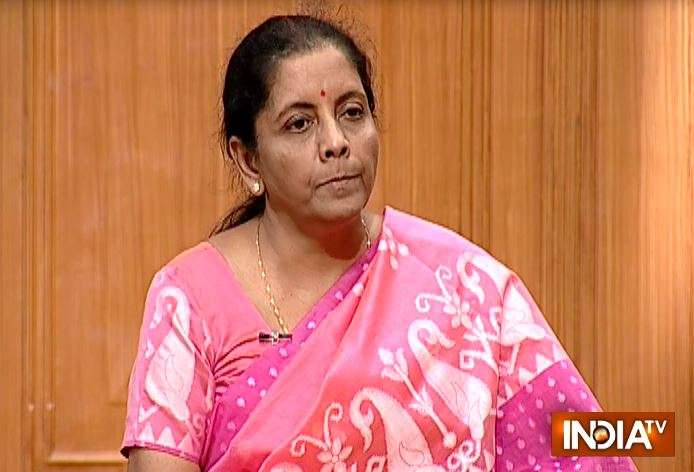 Defence Minister Nirmala Sitharaman on Saturday said that unless and until Pakistan will stop terrorism, India will not hold any talks with its neighbour.
"Terror and talks cannot go hand in hand. The Government of India is clear on this." said Sitharaman during India TV's famous Aap Ki Adalat show hosted by Chairman and Editor-in-Chief Rajat Sharma. 
ALSO READ: Nirmala Sitharaman in Aap Ki Adalat: 'Info leak about weaponry on Rafale aircraft can help China, Pakistan'
"There is no point in having a dialogue with Pakistan as far as the country is allowing its soil as the launchpad for terrorists for entering in India," she further said.
ALSO READ: Nirmala Sitharaman in Aap Ki Adalat: 'Heads of Pak soldiers are being cut off, but not being displayed'
On being asked that if Pakistan does not contain terrorism and India will remain adamant on its stand on not holding talks then how the problem will be solved, Defence Minister said, "We have to see how it goes".
WATCH VIDEO: Terror and talks cannot go hand in hand with Pakistan: Nirmala Sitharaman in Aap Ki Adalat
WATCH VIDEO: Nirmala Sitharaman in Aap Ki Adalat (FULL)
​