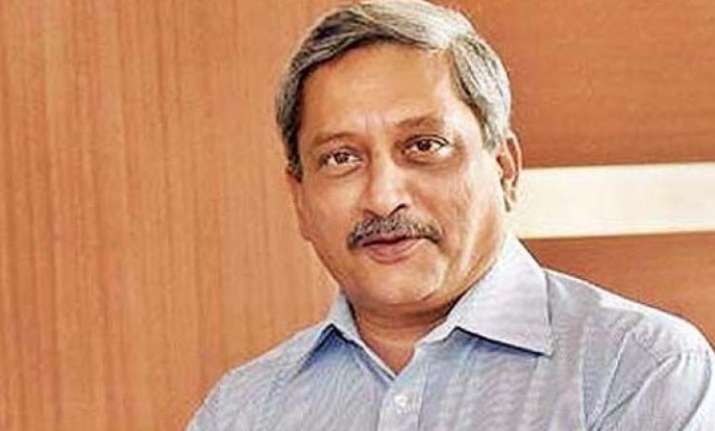 After Goa Chief Minister Manohar Parrikar arrived in Goa on Sunday, he has been advised a week's rest by doctors at the All India Institute of Medical Sciences (AIIMS) in Delhi, said a statement by his office on Monday.
The ailing chief minister has been undergoing treatment for advanced pancreatic cancer at the hospital.
"Chief Minister Manohar Parrikar's condition has improved further. He had a chat with his family members today morning. Doctors have advised him to take rest for a week," the statement said.
Parrikar was admitted to AIIMS on September 15. He has been in and out of hospitals in Goa, Mumbai, New York and now Delhi for the past seven months.
State Power Minister Nilesh Cabral on Sunday told the media in Panaji that he was awaiting a miracle to ensure Parrikar's quick recovery.
Commenting on the chief minister's health, Cabral said, "However he may be, we only hope that he recovers fast, a miracle happens and he leads us in the future. That is all we ask."
Parrikar had returned to Goa on Sunday afternoon after being discharged from Delhi's AIIMS.
Upon his arrival in the state, the chief minister was taken to his private residence at Dona Paula in an ambulance.