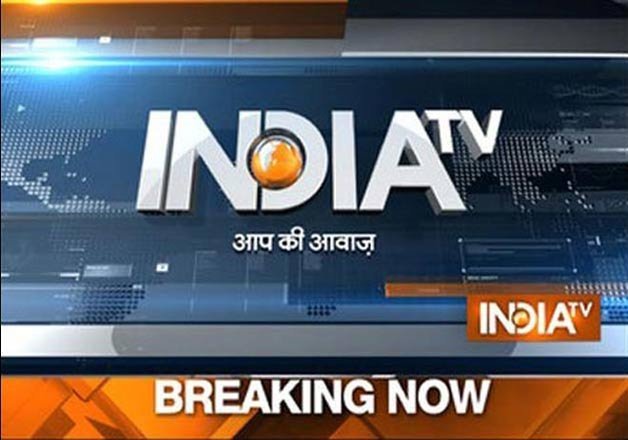 National News
Indian Army wrecks four Pakistani posts in retaliation to ceasefire violation, 1 jawan martyred
The Indian Army today inflicted "heavy damage" on at least four Pakistani Army posts, the Indian Army said today following reports of Pakistani Army violating the ceasefire in the Naushera sector in Jammu and Kashmir.
SC talks tough, hands Centre 48-hour deadline to devise common minimum programme to curb pollution in Delhi/NCR
The Supreme Court today directed the Centre to devise a common minimum programme to restrain air pollution in Delhi and National Capital Region within 48 hours. The Centre has been asked to inform the apex court about the policy, if any, to tackle the issue of rising hazardous haze in the national capital.
Why sprinkling water through cranes and not helicopters? NGT raps Kejriwal govt
The National Green Tribunal (NGT) today came down hard on the governments of Delhi, Punjab and Haryana over the current situation of air pollution in the national capital and surrounding areas. "What major step you have taken to curb the pollution?" the NGT asked the Delhi government.
Police doing their best to find missing JNU student: Najeeb Jung
Delhi Police is doing its best to find missing Jawaharlal Nehru University (JNU) student Najeeb Ahmed, Lt. Governor Najeeb Jung said here today and made an appeal not to politicise the issue. "Najeeb was depressed and was undergoing treatment. Police have been looking everywhere for him but haven't found him so far," Jung said.
Suspended BJP MP Kirti Azad's wife to join AAP
Poonam Azad, wife of suspended BJP leader and MP Kirti Azad, is all set to join the Arvind Kejriwal-led Aam Aadmi Party (AAP) on November 13. "Poonam Azad will officially join the AAP on November 13," AAP leader Sanjay Singh told reporters after meeting her at her residence.
International News
US election 2016: Polling opens across 6 time zones as America votes for President
America will elect its 45th president on Tuesday, either making Hillary Clinton the nation's first female commander-in-chief or choosing billionaire businessman Donald Trump. All 50 states and Washington DC will go to the polls across six different time zones on election day today.
32 Indian peacekeepers injured, child killed in Congo explosion: Report
At least 32 Indian peacekeepers were injured and a child was killed when an explosion hit the peacekeepers in the eastern Democratic Republic of Congo city of Goma today morning. The cause of the explosion was not immediately clear, the mission added.
Facing protests and investigation, South Korean President allows Parliament to choose her Prime Minister
South Korea's president said Tuesday that she will allow the Parliament to choose her Prime Minister, a major political concession to growing anger as she scrambles to defuse an escalating influence-peddling scandal.
India criticises UN Security Council for delaying consideration of Masood Azhar issue
India has strongly criticised the Security Council for taking months to consider sanctioning leaders of groups it has itself designated as terror entities, in an obvious reference to the "technical hold" on India's bid to get JeM chief Masood Azhar banned by the UN.
WikiLeaks founder Julian Assange to be questioned next week over rape allegation
Julian Assange, the WikiLeaks founder, will be questioned in the London-based Ecuadorian embassy on November 14 over an allegation of rape dating back to 2010. 45-year-old Julian Assange has taken refuge in the same embassy since 2012.
Business News
GMR inks deal with Goa govt to develop greenfield airport at Mopa
Goa government on Tuesday roped in Bengaluru-based GMR Airports, a subsidiary of GMR Infrastructure, to develop and operate greenfield airport project at Mopa in North Goa. A concession agreement between GMR Airports and Goa government in this regard was signed today in the presence of state Chief Minister Laxmikant Parskear.
Tata Sons under Sebi's radar over violation of insider-trading regulations
Amid the flurry of controversies raised after Cyrus Mistry's ouster from Tata Sons, the Securities and Exchange Board of India (SEBI) has initiated a preliminary examination of the arrangement between Tata Sons and group companies to understand whether it is in accordance with current insider-trading regulations.
Samsung offices in South Korea raided over corruption scandal
Representatives of the South Korean prosecutor's office on Tuesday raided Samsung offices in Seoul on suspicion that the tech giant might be involved in a corruption scandal involving President Park Geun-hye.
Smuggling and high prices take toll, India set for 24 pc fall in gold demand in 2016
India, the world's second biggest consumer of gold, may record a fall in the demand of the yellow metal by 24 per cent this year. Gold Demand Trends' report estimates demand in 2016 to fall to between 650 to 750 tonnes, the lowest since 2009 and far lower than last year's 858.1 tonnes.
Entertainment News
Bigg Boss 10: Salman Khan's show fails to impress viewers, suggest TRP reports
It seems that the much talked about reality TV show Bigg Boss has lost its charm completely. The show, which once ruled TRPs, is not attracting eyeballs for the past few seasons, and looks like the tenth season too has not made a dent in this tradition of falling ratings.
Last interview of Kannada actors who lost their lives during shoot reveals they didn't know swimming
Yesterday two young Kannada actors Anil Kumar (30) and Raghav Uday (32) jumped in the Tippagondanahalli reservoir for shoot of movie 'Mastigudi' and lost their lives. Clips of them speaking to local news channels minutes before they jumped into the water hinted that the actors did not know swimming.
Relief for filmmakers? New rules on anvil could clip CBFC's wings, do away with power to chop scenes
A new set of rules in the making by a government appointed panel headed by veteran filmmaker Shyam Benegal could potentially change the way our films have been censored and certified all these years.
Sports News
Ind vs Eng: Decks cleared for Rajkot Test, Supreme Court allows BCCI to disburse Rs 58 lakh
In a big respite for the Board of Control for Cricket in India (BCCI), the Supreme Court on Tuesday allowed it to disburse a fund of Rs 58.66 lakh for hosting the first Test match between India and England in Rajkot, starting tomorrow.
Jwala Gutta, Ashwini Ponnappa part ways as women's doubles partners for second time
India's most successful women's doubles pair of Jwala Gutta and Ashwini Ponnappa has decided to part ways for the second time in their career. This comes as a major setback for Indian women's doubles as they were a regular feature in some the world's top badminton events.
DRS no rocket science; need no crash course on it: Captain Kohli
Much has been said since the introduction of the Decision Review System (DRS) in the five-Test series against England as India have always stayed away from challenging the umpire's decisions.