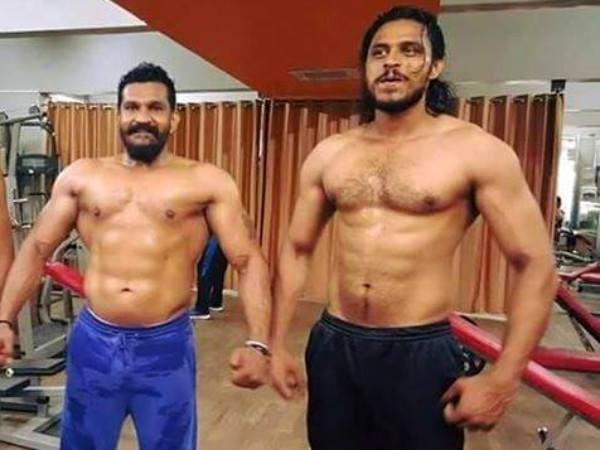 Yesterday two young Kannada actors Anil Kumar (30) and Raghav Uday (32) jumped in the Tippagondanahalli reservoir for shoot of movie 'Mastigudi' and lost their lives. While search operations are underway to find the two, it seems the two were unsure about the stunt themselves.
Clips of them speaking to local news channels minutes before they jumped into the water hinted that the actors did not know swimming. Reportedly, Anil said that has never jumped from such a height (100 ft) and is nervous about it. He added that he has swum only in a well where one reached the edge soon.
"I've never had practice of swimming a length of 30ft or 60ft," said Anil.
Not only Anil, seems Uday too was sceptical about the entire sequence. He had said that he has never seen anyone do something like this. The actor also accepted of not being a good swimmer saying he might manage to come out of the water.
Uday had said that he will have to get over his fear, and do the task anyway. He added that the team has made arrangements to pull them up once they get into water.
"Vijay is there. The three of us will just jump. That's all I know. The rest is up to God," added Uday.
In fact, Uday feared heights and had apparently said,
"I get scared looking down from the first floor of a building. I hope that all will be fine with the grace of God."
But things did not go as planned as the young actors. Who would have thought that the movie 'Mastigudi', for which they were shooting would end up being the end of their lives.
Veteran actor Rishi Kapoor tweeted about this unfortunate incident earlier today.