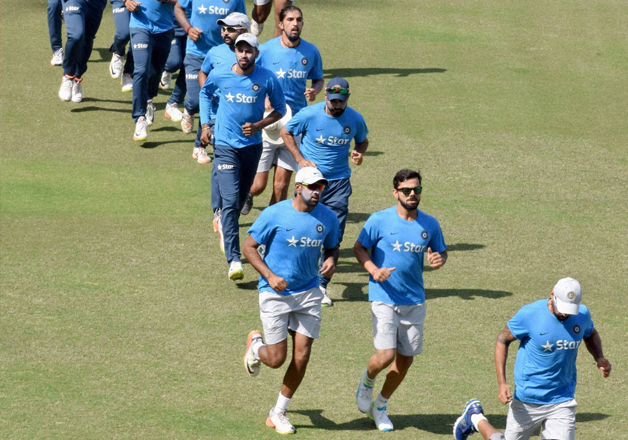 In a big respite for the Board of Control for Cricket in India (BCCI), the Supreme Court on Tuesday allowed it to disburse a fund of Rs 58.66 lakh for hosting the first Test match between India and England in Rajkot, starting tomorrow.
The court, however, made it clear that the payments will be made directly to the contract parties and not the Rajkot Cricket Association. Notedly, the Supreme Court had frozen the fund flow to state associations if they did not commit to follow the Lodha panel recommendations in totality.  
The apex court has permitted same arrangement of incurring funds by BCCI for international matches till December 3.
The court has also given nod to Lodha Panel to engage with the administration, staff and experts to etermine amount to be paid by BCCI for contracts for matches.
The BCCI had moved the apex court seeking direction to the Lodha panel to allow release of funds and had told the apex court that non-disbursal of funds will result in cancellation of the first Test of five-match series.
Appearing before a bench of Justice Anil R Dave and Justice AM Khanwilkar, senior counsel Kapil Sibal said that unless the BCCI was allowed to release the funds the Rajkot match on Wednesday between India and England would be cancelled.
As Sibal mentioned the matter for an urgent hearing, the counsel for the Lodha panel Gopal Subramaniam told the court that BCCI was in breach of the Court's October 21 judgment.
Subramaniam said funds can't be released till the BCCI complies with the directions issued by the Lodha panel and endorsed by the top court.
Sibal said, "Even if we (BCCI) are in breach of the Court's directions, let Lodha Committee disburse the funds."
He said that the match would be cancelled if funds were not released. 
Lawyer Gopal Shankarnarayan, who is secretary to the Lodha panel, said that in the course of the last hearing of the matter by the bench of Chief Justice TS Thakur, Justice DY Chandrachud and Justice AM Khanwilkar, the bench had said that if BCCI refuses to give an undertaking and it affects the holding of a match then let it be so.
Justice Dave said that he would consult Chief Justice Thakur during lunch before taking any decision. 
The matter could not be mentioned before Chief Justice Thakur as he is heading a constitution bench in some other matters.
The SC had earlier barred the BCCI from releasing any funds till it gave an undertaking to the apex court that it would comply with the recommendations of the Lodha Committee.
The Board officials had last night had decided to move the SC to seek its guidance on the way forward.
​The BCCI and the Lodha panel are at the loggerheads over reform recommendations suggested by the panel.