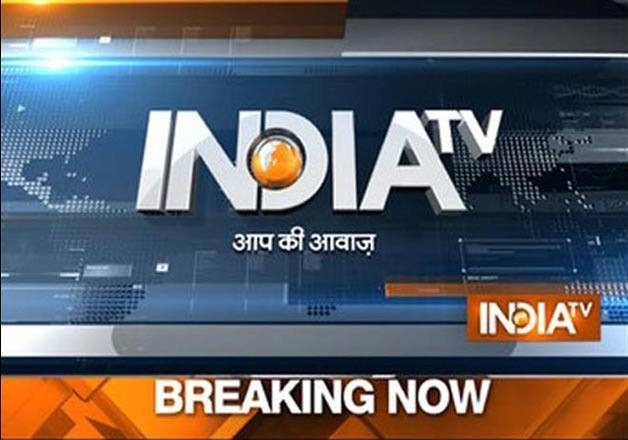 National News
Sanction terror backers instead of rewarding them: PM Modi's message to China at G-20
Prime Minister Narendra Modi today sought to isolate Pakistan  that "one single nation in South Asia is spreading agents of terror in the neighbourhood". PM Modi also took on the host nation which has been an irritant for India in its bid for a membership at the Nuclear Suppliers' Group and getting Jaish-e-Muhammad founder Masood Azhar's designated as a terrorist at the UN.
Kashmir unrest: Rajnath slams separatist leaders for snubbing all-party delegation
A day after the all party delegation was snubbed by Hurriyat leaders, Home minister Rajnath Singh today slammed the separatist faction and dubbed their actions as not being consistent with both 'Kashmiriyat' and 'Insaaniyat'.
Criticism of government cannot invite sedition, defamation charges: Supreme Court
The Supreme Court today sent out a clear message stating that sedition or defamation cases cannot be slapped on anyone for criticising the government. The observation came as advocate Prashant Bhushan, appearing for an NGO, said sedition was a serious offence and the law on it was being grossly misused for stifling dissent.
Dayashankar insults Mayawati again, calls her 'greedy', likens her with 'dog'
Former Uttar Pradesh BJP vice president Dayashankar Singh, who was expelled from the party following his disparaging remarks against Bahujan Samaj Party (BSP) supremo Mayawati, is in trouble again after he compared her to a "dog" and accused her of being a "greedy woman" who "runs after money".
AAP sex scandal: Three-day police custody for Sandeep Kumar, aide detained for 'circulating' video
Sacked Delhi Minister and Aam Aadmi Party (AAP) MLA Sandeep Kumar, arrested on rape charges on the complaint of a woman, was today remanded to three-day police custody by a court, days after a CD allegedly showing Kumar in a compromising position with two women surfaced.
Sex CD case: NCW summons AAP leader Ashutosh for defending Sandeep Kumar
Aam Aadmi Party (AAP) leader Ashutosh was on Monday summoned by the National Commission for Women (NCW) for defending former Delhi minister from his party Sandeep Kumar, who is embroiled in a sex scandal, in a blog post.
International News
Panama Papers: Nawaz Sharif's family members issued tax notices
Pakistan's tax authority on Saturday issued notices to at least 450 people, including Prime Minister Nawaz Sharif's family members, who names surfaced in the Panama Papers leak for owning offshore companies.
China, US engage in war of words over Barack Obama's airport fiasco
China's reception of US President Barack Obama has turned quite a few heads. Things went haywire as soon as the Air Force One landed in Hangzhou, site of the G20 summit.
Kabul: Twin bombings near Afghanistan's Defense Ministry kill at least five
Twin suicide blasts hit the Afghan capital Kabul, near the defence ministry compound on Monday, have killed at least five people, officials said. The second bombing on Monday was caused by a suicide attacker who struck the area of the first blast after security forces gathered there.
Business News
As Raghuram Rajan exits, Urjit Patel assumes charge as new RBI Governor
Urjit Patel on Monday assumed charge as the 24th Governor of Reserve Bank of India, succeeding Raghuram Rajan whose three-year controversy-ridden tenure ended on Sunday.  Patel assumed charge effective September 4, 2016, after serving as deputy governor since January 2013.
Microsoft, Salesforce, Google sign up for EU-US privacy shield
American tech giants Microsoft, Google and Salesforce have officially adopted the EU-US Privacy Shield framework, enabling them to receive personal data from the European Union (EU) in compliance with the new standards.
Reliance Jio 4G services begin from today
Reliance Jio is set to storm the telecom market as the company rolls out its full-fledged 4G services from today. The entire Reliance Jio network runs on data, which means even voice calls are data-powered.
Entertainment News
Check out the first look of Tusshar Kapoor's baby boy Laksshya (see pics)
Finally the shutterbugs have managed to capture the first look of Tusshar Kapoor's two and a half months old son Laksshya. Proud daddy Tusshar was seen carrying his son as he roamed around in the balcony of his house in Mumbai.
Emraan Hashmi reveals the reason of doing 'Raaz Reboot'
Actor Emraan Hashmi has confessed that he finds 'Raaz Reboot' and its genre quite fascinating and that's the reason he is doing it. "It is one of the genres that has a very different kind of reaction from the audience and I find it fascinating," Emraan told IANS.
Failure of movie does leave an impression on me, says Abhay Deol
Actor Abhay Deol has confessed that the performance of his movies does have an impact on him. "It is not a happy time when a film doesn't do well...Everything affects you, success affects you and failure also affects you...You have to be inhuman (for not getting affected)," Abhay told IANS.
Sports News
Supreme Court quashes criminal case against MS Dhoni for magazine representing him as Lord Vishnu
The Supreme Court on Monday quashed a criminal case against cricketer MS Dhoni for allegedly hurting religious sentiments by portraying himself as God on the cover of a business magazine.