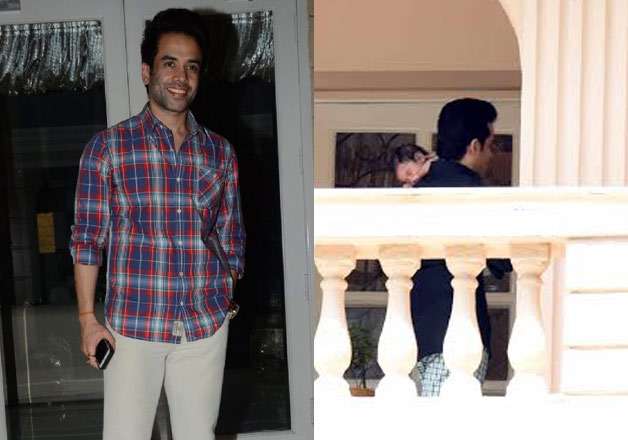 Finally the shutterbugs have managed to capture the first look of Tusshar Kapoor's two and a half months old son Laksshya. The actor became a single parent in June this year with the help of IVF and surrogacy.
 
Proud daddy Tusshar was seen carrying his son as he roamed around in the balcony of his house in Mumbai.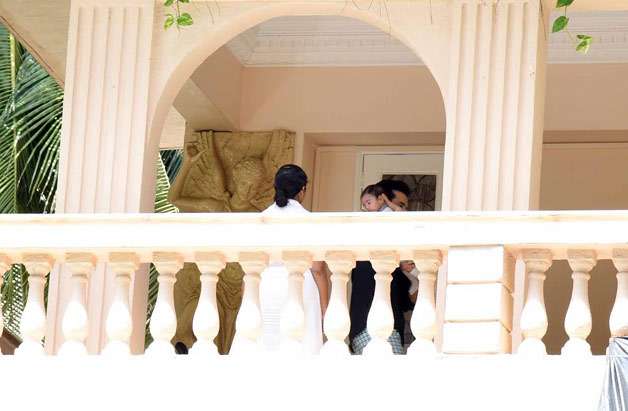 While daddy Kapoor was wearing black shirt and a check print pyjama, his son was spotted wearing a white t-shirt and was busy taking a nap on his father's shoulder.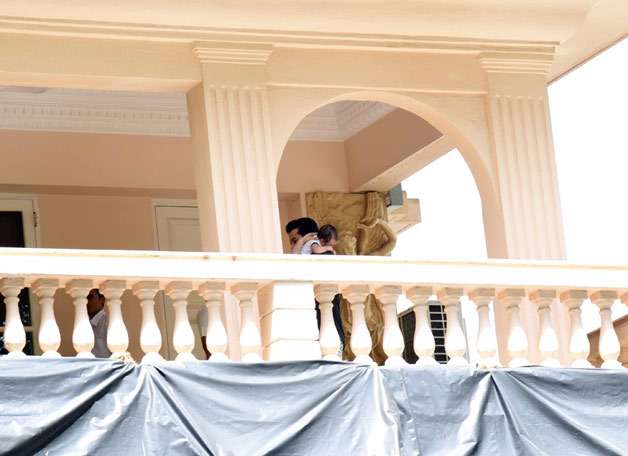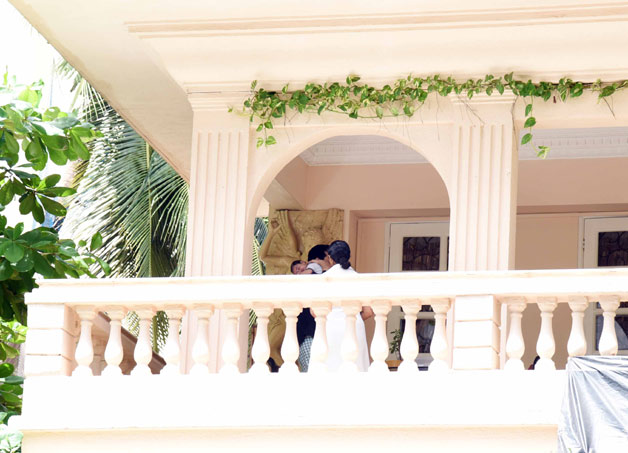 Well, indeed the actor is quite occupied in growing up his little bundle of joy.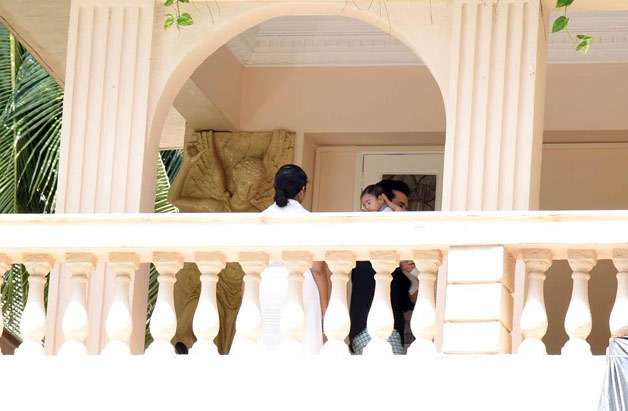 Earlier, Tusshar had announced the arrival of his son with an official statement, saying "I proudly announce the arrival of my son, a baby boy, born last week through IVF and surrogacy. The baby, Laksshya, is in excellent health. I am thrilled to be a father! The paternal instincts in me have been overpowering my heart and mind for some time now. Therefore, I am thrilled beyond words to have Laksshya, now the greatest source of joy in my life. By the greatness of God and the excellent medical team at Jaslok, parenthood is an option for many, who choose to be single parents. Thanks to you all for your blessings & good wishes!"
 
Interestingly, Tusshar Kapoor is not married and is not reportedly dating anyone as well. This in turn raised a lot of eyebrows after Tusshar choose to became a single parent.
 
On the other hand, Tusshar's parents Jitendra and Shobha Kapoor too are quite happy with this new addition to their family. The proud grandparents stated, "We could not be more excited to be grandparents to Laksshya, and are completely supportive of Tusshar's decision.  This is certainly a tremendous blessing, and an exciting time in our lives.  Tusshar is a wonderful son, and he has proven with responsibility, independence, and kindness that he will be a great father to Laksshya."
 
The actor was last seen in 'Kyaa Kool Hain Hum 3' opposite Aftab Shivdasani, Gizele Thakral and Mandana Karimi. The movie was released in January this year.