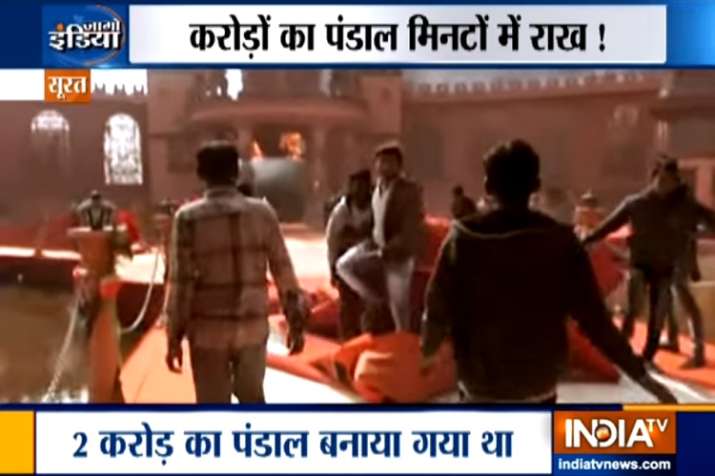 A wedding pandal in Gujarat's Surat was gutted in fire on Saturday, causing damage to the tune of Rs. 2 crore.
The fire is reported to have been caused due to a short-circuit. All the people present in the pandal escaped unhurt.
Fire tenders were immediately rushed to the spot to douse the rising flames.
The incident took place two hours before 'Baarat' was expected to arrive at the venue for the marriage.
The pandal was made of thermocol, synthetic fire and plastic, causing fire to spread quickly, said police.
Watch Video: