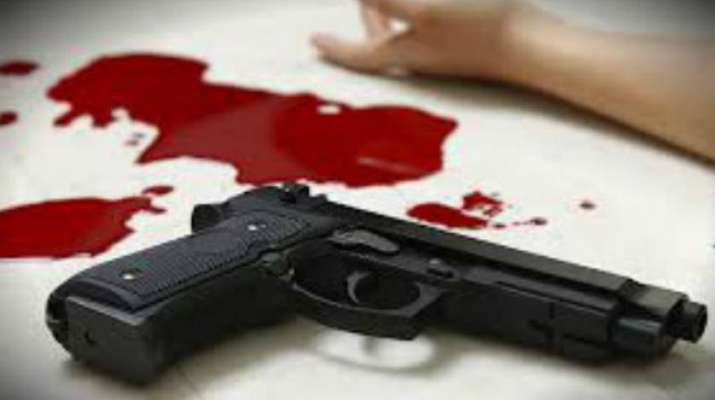 Gangster Santosh Jha was shot inside the court complex in Sitamarhi district in Bihar on Tuesday. He later succumbed to his injuries on the way to the hospital. He was shot at by an unidentified man while he was entering the court premises. Jha was accompanied by a policeman who was walking behind him. The unidentified man fled the scene soon after he opened fire. A bystander was also injured in the incident. 
The incident created panic inside the court.Police has deployed heavy security in the complex after the incident.
The dreaded gangster had been serving life term for the murder of two engineers in Bihar. Formally a Naxalite, Jha was reportedly was active in crime for the past 10 years and had been successfully managing his gang from inside the prison.
One person has been arrested and interrogation is underway. A court employee has been injured and Santosh Jha has been killed. 2-3 are expected to be involved in the firing: Vikas Burman, SP on Gangster Santosh Jha shot dead inside court premises in Sitamarhi. #Bihar pic.twitter.com/qE8njjnVSA

— ANI (@ANI) August 28, 2018
WATCH VIDEO: Bihar: Dreaded gangster Santosh Jha shot dead inside Sitamarhi court