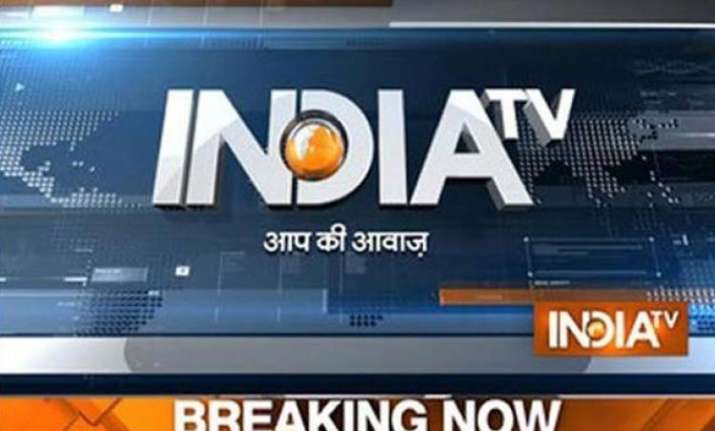 National News-
29 people killed and 90 injured at Serial attack, Belgium PM says
Many people have been killed and seriously injured in the blasts that hit the Brussels Zaventem Airport and a metro station in the Belgian capital, Prime Minister Charles Michel said. Read More
PM Narendra Modi to visit Brussels as part of 3 nation tour from March 30
Prime Minister Narendra Modi will travel to Brussels on March 30 for the long-pending India-EU summit, notwithstanding the string of explosions in the Belgian capital today killing at least 15 people and injuring over 55. Read More
Rohith Vemula suicide: Students ransack VC office, raise Azadi slogans
About 200 students of Hyderabad University vandalised Vice Chancellor Appa Rao's office as he resumed work after his leave following Dalit scholar Rohith Vemula's suicide on January 17. Read More
Mehbooba terms meeting with PM as positive but makes no announcement
PDP chief Mehbooba Mufti today met PM Narendra Modi in a bid to bring an end to the impasse over government formation in Jammu and Kashmir. Read More
Sedition law needs a relook, says Law panel chief
The sedition law, which has come into focus after the JNU row, needs "reconsideration," newly-appointed Law Commission Chairman Justice Balbir Singh Chauhan said on Tuesday but asserted that the panel will not jump to any conclusion before hearing out stakeholders. "Actually it (sedition law) requires reconsideration. We do not know what is the problem, what are the difficulties. We will hear all the stakeholders, consult criminal lawyers," the former Supreme Court judge.
International News-
High risk of theft of Pakistan nuclear weapons: US report
With Pakistan moving towards tactical nuclear weapons, there is an increasingly higher risk of nuclear theft, a US think-tank report has warned ahead of the Nuclear Security Summit in Washington later this month. Read More
Almost 1.8 billion people will face absolute water shortage by 2025: UN statistics
By 2025, some 1.8 billion people will face absolute water scarcity and an estimated two-thirds of the worlds population could be living under water-stressed conditions, showed UN statistics released on Monday. Read More
Business News-
Apple iPhone SE's price in India will be Rs 39,000, not Rs 30,000
Apple last night revealed the India pricing of the new iPhone SE as Rs. 30,000 and will go on sale in India in early April. But Apple revised the price of the new SE, where the 16GB variant will be priced at Rs 39,000 — an increase of Rs 9,000 from the Rs 30,000. Read More
Alibaba's business hits $463 bn mark, slated to pip Walmart as world's top retailer
Marking a significant development in the e-commerce market, Chinese giant Alibaba has on Monday said it has crossed a major milestone, hitting the 3 trillion RMB ($463 billion) in trade volume transacted over its China retail marketplaces in under a year. Read More
Apple launches iPad Pro: 5 things to know about this 9.7-inch device
Along with the iPhone SE, Apple has also launched a compact iPad Pro, a 9.7-inch device, which is said to be 40 per cent less reflective than the iPad Air 2. Read More
Entertainment News-
Salman Khan to charge 'HUGE PRICE' for hosting Bigg Boss 10
Reality show Bigg Boss has been quite popular amongst the audiences since the very first season. Every year the show-makers come up with a new season coupled with an enthralling twist. Read More
What? Angoori Bhabhi NOT to be a part of The Kapil Sharma Show!
The actress had recently said that she wants to be part of The Kapil Sharma Show which has led to a fight between her and the producers of 'Bhabi Ji Ghar Par Hai'. Read More
Sports News-
India take on Bangladesh, look to close in on WT20 semis berth
Galvanised by the triumph over arch-rivals Pakistan, a confident India will look for another colossal victory and inch closer to the semifinals when they square off against an embattled Bangladesh in the ICC World Twenty20 here on Wednesday. Read More
I enjoy mentoring Bumrah, Bhuvi: Ashish Nehra
Ashish Nehra has contributed significantly to the Indian team's recent success in the shortest format and the old warhorse says he is enjoying his role of a mentor in the fast bowling department. Read More