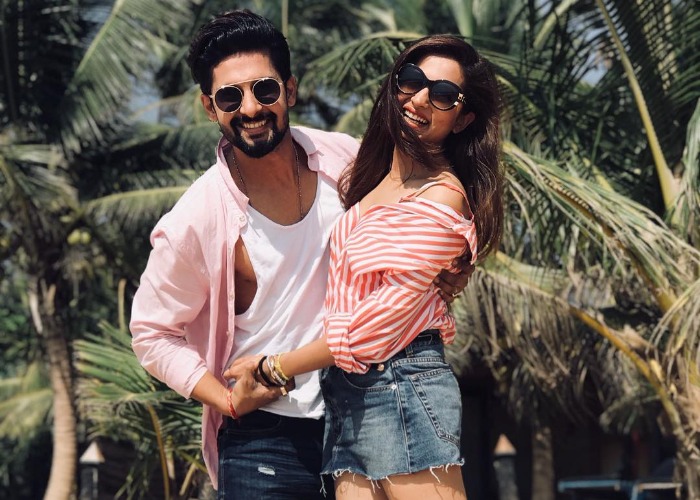 From being co-stars, to being friends and then finally tying the knot. TV actors Ravi Dubey and Sargun Mehta are certainly one of the most adorable couples of Indian television. It's been 4 years since they met on Zee TV's show 12/24 Karol Bagh and tied the knot. But their love doesn't seem to be dwindling anytime soon. Husband Ravi Dubey always has the right words for his wife and love Sargun and the couple never even shies away flaunting their love on social media. Recently, Ravi Dubey again wins the imaginary title of 'Best Husband' with his recent Instagram post for wife.
He posted a picture with wife Sargun Mehta on Instagram, but it's the caption that stole our hearts. He wrote: सिर्फ़ स्टार नहीं है ,तू दुनिया है मेरी ... कयूँकि सिर्फ़ पति ही नहीं #FAN भी हूँ मैं तेरा
In the candid picture, the duo is looking aww-worthy wrapped in each other's embrace. The picture was retweeted from TV actor Suyyash Rai's Instagram, who is couple's close friends for a long time.
Going by his frequent mushy social media posts for wife Sargun Mehta, it seems like Ravi Dubey is a doting and romantic husband. But when Sargun Mehta was asked about it, she had a completely different point of view about her husband. She has a complaint that her husband is not romantic. Talking about her marriage to a leading daily, she said, "He is not a romantic guy at all. For him, to buy a card is also big deal. He once went to an Archies showroom and was irritated looking at all the cards. So, he told them to give the biggest heart card, paid for it and gave it to me without even writing anything on it. It was our first Valentine's Day. He had tried to make it special. On the top of the tank of his building he had placed a bed sheet, candles, champagne, glasses, flowers and cake. I took the card and asked him if I could recycle it for my next boyfriend since he had not written anything in it."