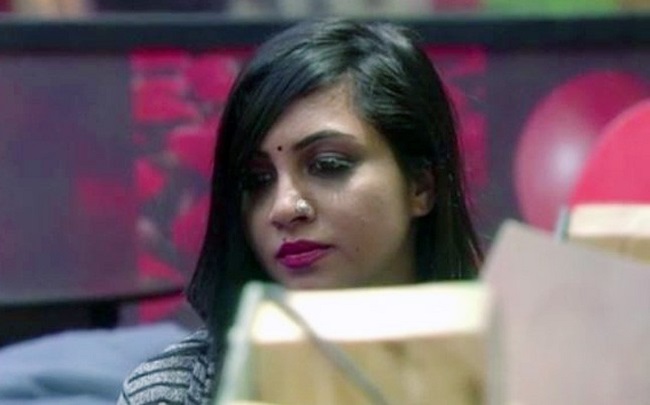 Arshi Khan's popularity has risen exponentially with each episode of Bigg Boss 11. While earlier, people slammed for being overly open and unabashed, the Bhopal's beauty has now earned a legion of fans on social media. In fact, people are vouching that she would be one of the finalists among Shilpa Shinde and Vikas Gupta. This recent revelation by the Bigg Boss contestant has shed light on the lesser known part of her personal life.
In an unseen footage, Arshi Khan is narrating her hapless tale of an abusive relationship. She is talking to Shilpa Shinde about an insecure boyfriend who accused her of sleeping with someone else just because she was 'sweating'.
Arshi also told that she used to visit the departments of physio-therapy in many hospitals in Bhopal and her boyfriend used to wait outside the hospital for her. He was paranoid that Arshi was having an affair with the Managing Director of the hospital. He used to keep an eye on her, regardless of the weather. She always felt trapped with this person, whom she didn't name in the video.
One day when she was returning to her department after checking a patient, she was sweating because it was hot inside the ward. Her boyfriend accused her of sleeping with someone else and slapper her inside the hospital. Arshi later broke up with the abusive man. She also slapped him back to exact her revenge.
In tonight's episode of Bigg Boss 11 Weekend Ka Vaar, Arshi Khan will have a face-off with her arch enemy, Hina Khan. Let's see who defeats whom in Salman Khan's Sultani Akhaara.